YOUTH SOCCER: Several Arsenal teams in good standing as regular season winds down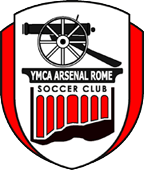 The G14-D West and the B13-III West teams are both in first place, while Arsenal's B15-V, B17-III West, and B19-II are in second. All teams battled hard this past weekend, going 7-6-2. The Academy traveled to Jones Bridge on Saturday and went 2-3-2.
The G14-D West team topped UFA Black 6-1 to stay in 1st place in the division and improve their record to 7-0-1. Malone Christen, Joey Kunczewski and Tatum Ballinger scored 2 goals each. Carlee Brock, Kunczewski and Christen all tallied assists. Kunczewski currently leads the league in scoring with 10 goals. Arsenal closes out the regular season with a game against 4th place Inter Atlanta Premiere on Saturday at Grizzard Park.
The G14-D East team lost to 2nd place SSA Chelsea Green 3-0 leaving them with 1 game left against Henry County's 3rd place Navy.
The G16-A team tied Rockdale's 10th place Lady Revolution 1-1 Saturday before beating 3rd place Tophat White in Atlanta Sunday 5-3. Their 5-5-1 record has them in 5th place. They host Henry County's Elite next Saturday.
The G16-D team remained in 4th place with a 5-3 record even though they lost to 6th place Lady Chiefs Blue from Roswell 3-1. They close out the season next weekend hosting 2nd place CFA Dalton and visiting Atlanta for 7th place SSA Chelsea Yellow.
The G19-A team lost to the Alpharetta Ambush 8-0.
The B13-III West team improved their overall record to 10-0 with 2 wins at home. On Saturday they defeated AFC Lightning Gold from Fayetteville 2-1. Josh Hernandez scored the 1st goal, assisted by Cesar Perez. Then Jacob Davis was fouled hard by an AFC player who received a red card ejection. Joseph Hall took the direct kick from that penalty and sent it down field to Perez, who earned his 2nd assist, passing to goal scorer Link Lignell. Goalkeeper Will Payne had 7 saves, including a tough stop on an AFC PK. On Sunday they defeated Roswell Santos Red 4-2. Lignell scored the 1st goal, assisted by Maddox Pyle. Noah Weaver scored the 2nd. Pyle got the 3rd goal, assisted by Steven Villatoro. Isaiah Johnson scored the fourth goal, assisted by Perez. Goalkeeper Payne had 1 save. The team returns to action next weekend with an away game at 2nd place undefeated Inter Atlanta in Decatur and a home game against 5th place SAF from Warner Robins.
The B14-III West team lost to 7th place SSA Chelsea Red 3-2 and then on Sunday lost to 6th place SSA Chelsea White 5-3. That dropped them to 6th place with a 4-5-1 record. They wrap up the season next Saturday hosting Atlanta's 2nd place NASA Elite.
The B15-V West team lost the battle for 1st place after losing to SSA Chelsea Green 5-0 to drop them into 2nd with a 6-2-1 record. They have a game remaining with Stockbridge's 4th place Nexus Premier.
The B17-III West team beat 5th place SSA Chelsea Blue 2-0 and 3rd place Inter Atlanta 2-0. Their 10-1 record completes their season in 2nd place. Andreas Svardh leads the division with 14 goals.
The B19-II team cleared up the 3 way tie for 2nd place by tying Smyrna White 1-1 and beating Inter Atlanta 4-1. Next weekend they host UFA Red. Their 6-1-2 record has them in a tie for 1st place on points, 2nd on goal differential.
The Academy closed out their regular season in Jones Bridge.
The B9 team lost to Jones Bridge 5-2 with goals by Wallace Ordonez.
The B10 team lost to Jones Bridge 4-0.
The B11 team beat Jones Bridge 6-3 with goals from Giovani Echanique (2, 2 assists), Klae Theakston, Kosta Pateritsas, Tripp Watterson, and Daniel Ocampo.
The B12 team beat Jones Bridge 5-1 with goals from Gabriel Atkins (assist Yaser Samha), Grayson Perry (assist Brodie Massengill), Jacob Dupree (assist Jake Trebus), Bowen Childs, Trebus (assist Yahir Pineda).
The G9 team tied Jones Bridge 2-2 with goals from Avagail Barksdale and Lyla Patterson.
The G10 team lost to Jones Bridge.
The G11 team lost to Jones Bridge 2-0.
The G12 team tied Jones Bridge 0-0.