YOUTH SOCCER: Arsenal teams compete in tournaments over the weekend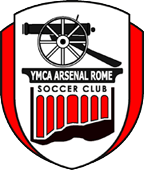 The B14 team went 1-2 in Cumming at the United Football Academy's Fall Classic in the U14 Copa division. They lost to eventual champion Henry County White 5-1. They turned it around Saturday afternoon beating Peachtree City's AFC Lightning Red 3-0. Sunday they dropped a close 3-2 game to Oconee Red.
The B15 team is Arsenal's only 'Classic I' boys team, the highest GA state level. They went to Savannah for SSA's Adidas Senior Cup College Showcase and were placed in the U15/16 Gold bracket. They lost to UFA Norcross's U16 3-1, Charleston's SSA Chelsea U16 7-0, NASA's U16 Maroon 4-1, and beat SSA Savannah United's U15 3-1. The boys displayed their skill and toughness throughout the weekend playing three teams of older ages and defeating a top level Classic I team. This fall season they played in the Atlanta Cup vs Classic I and RPL teams (the next highest 13 state league), a full Classic I schedule and a post season College showcase tournament. Based on wins and record they will maintain their Classic I status next fall.
The G9 team went 2-2 and finished third in the SSA Fall Classic in Acworth. Saturday they lost to SSA Chelsea Black 3-1 with a goal from Lilliana Tapia and beat Dalton's NSA Belles 2-1 with goals from Tapia and Lorena Lom. Sunday they beat the Atlanta Fire 3-1 on a goal from Annabelle Chandler goal from a beautiful cross by Avagail Barksdale. Tapia got the other two goals. They then lost to SSA Chelsea Blue 5-2 on goals from Avagail and Tapia. Arsenal got great goalkeeper performances from Georgia Kate Barksdale, Iris McHaggee and Lom.
The B11 team went 2-1 in Acworth by rebounding from a 3-1 loss to SSA Chelsea White Saturday (goal by Giovanni Echanique) with a 4-1 win over Armuchee's North GA FC Saturday afternoon. The goal scorers were Kosta Pateritsas, Dimitri Castro, Gabriel Sandoval, and Trey Luke. Sunday they posted a 5-2 win over SSA Chelsea Blue with goals from Klae Theakston (2), Echanique (Brallam Cux assist), and Angel Tapia (2).
The B12 team also went to Acworth for the SSA Fall Classic and lost to SSA Chelsea Green 1-0 and tied Lanier SA 1-1 on Saturday with an Olympic corner kick goal by Grayson Perry. Sunday they lost to Atlanta Fire 2-1 with a goal from Jacob Dupree assisted by Matt Belteton. They then tied SSA Chelsea White 1-1 with another goal from Dupree assisted by Yahir Pineda.