YOUTH SOCCER: Arsenal squads press on despite rainouts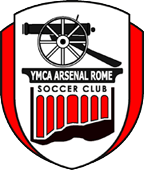 The G14-D grabbed a win and a tie last weekend. They traveled to Covington on Saturday and topped the YMCA 5-1. Joey Kunczewski started the scoring early in the 1st half with a goal off an assist from Ashley Marin. Ashley Medrano upped the lead to 2-0 before halftime with a goal off an assist from Payton Brown. Perry Durden tallied a goal off an assist from Alexis Medrano pushing the lead to 3-0. Marin moved the lead to 4-0 when she scored off a penalty kick. Covington scored a late goal, cutting the lead to 4-1, but Malone Christen answered with a nice goal late in the contest off an assist from Kunczewksi. Deyvis Reader recorded two saves in goal.
On Sunday, Arsenal hosted TopHat and ended the day with a 0-0 draw. Arsenal took several shots but couldn't find the back of the net. Arsenal's defense played solid with Reader earning the clean sheet in goal and the back line keeping TopHat from recording a shot in the game. Arsenal's record moves to 3-0-1 and their 17 points in league play has them sitting atop the division.
They split their games this weekend, moving their season record to 4-1-1. On Saturday, Arsenal fell 3-0 to the 4th place Concorde Fire. On Sunday, they traveled to Snellville and topped 8th place Liberty SC 3-0. After being tied 0-0 at halftime, Arsenal's offense exploded with 3 2nd-half goals to grab the win. Malone Christen tallied all three for a hat trick and brought her season total to 6. Ashley Marin assisted on 2. Ashley Medrano recorded the clean sheet in goal assisted by a phenomenal effort from the defensive back line of Payton Brown, Perry Durden, Abigail Cooper and Lizzie Ely. The girls sit in 2nd place in the league with 22 points at the halfway point of their season. Christen leads the division in goals with 6. They now have 2 weeks off for Spring Break before returning to action on the road on April 8 against 6th place SSA Chelsea Yellow.
The B13-V West moved into a tie for 2nd last weekend when they defeated Chiefs FC Blue in Roswell by a final score of 2-1. They were behind 0-1 at the half, but came back for the win. Maddox Pyle scored 2 goals. Steven Villatoro had an assist on the second goal. Goalkeeper Jacob Fisher had 8 saves. They travel to Warner Robins this Saturday.
The B13-III West lost last Saturday 2-0 to 7th place SSA Chelsea Blue. They lost to 3rd place SAF 3-0 this Saturday. They are now in 9th place and host 1st place CFA Dalton this Saturday.
The B14 V-W lost to Buckhead Blue 2-0 last weekend and bounced back this weekend beating Carrollton's GA Storm Outlaws 1-0 on Saturday with a goal from Brinson Sumner. They then posted a 4-0 victory over Atlanta's Club Toluca Sunday. Goals came from Will Burns, Josue Lopez, and Sumner (2). They are now tied for 3rd in their 6 team division. They host 5th place North GA United on Sunday.
The B14 II beat the Roswell Santos 2-0 last Saturday and tied the Dekalb YMCA Wolves 1-1 Sunday. They beat Augusta Arsenal 4-0 this Sunday. They are now in 3rd place and host GA Rush and Athens United this weekend.
The Arsenal Academy teams posted a 5-6 record over the past two weekends against the Dalton Lady Belles, Calhoun, Cartersville's GA Knights, Gwinnett Express, and Jones Bridge. That makes their season record 8-15. They travel to Canton and Kennesaw this weekend.
The G9 beat Dalton 4-0 with goals from Sara Harris, Mary Silver (2), and Sara Ekey and lost to Jones Bridge 5-1 Cecelia Baggett.
The G10 lost to Dalton 5-3 last Saturday with goals from Andrea Valerio, Teagan Bollwerk, and Elise O'Neill. They lost to Calhoun 5-3 on Sunday. This weekend they beat Gwinnett Express Saturday 5-0 and Jones Bridge Sunday 4-1 with goals from Lexie Day (2) and Gabby Bishop (2).
The G11 lost to Dalton 4-0 last Saturday and beat Jones Bridge 1-0 with a
The B10 lost to the GA Knights 4-2. They beat Jones Bridge 5-0 with goals from Giovanni Echanique (2, assist Tripp Watterson), Watterson, Evans Drinkard, and John Miles Mason.
The B11 lost to the GA Knights last Sunday 6-3. Goals came from Christian Blanco and Yahir Pineda (2).