TALKING TROUT: Veterans' fishing day to return to Cave Spring July 22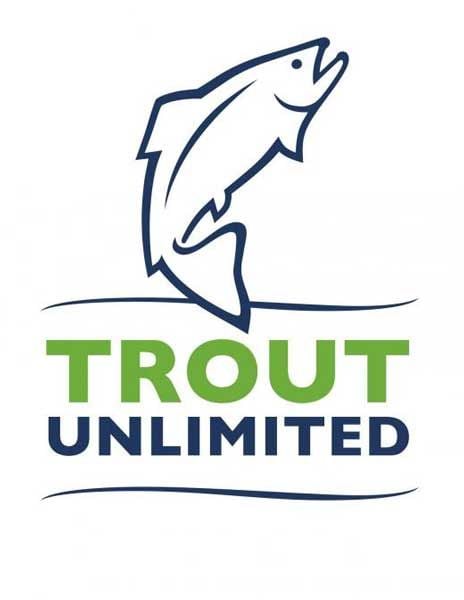 July 22 will see the fifth annual Trout Unlimited Fly Fishing for Vets day at Rolater Park in Cave Spring. Every year the number of veterans attending has grown, and we hope that all of last years' veterans will return and bring some of their fellow vets with them.
Several years back the folks at TU National felt that getting wounded veterans who were returning from the Middle East conflicts involved with fishing could help with the healing process. In 2011, Alan Folger was picked to head the TU Veterans Services Partnership program and has helped to steer TU chapters around the country in their efforts to help our veterans heal both physically and mentally.
The Coosa Valley Chapter of TU jumped on board sometime in 2012 and decided that having a fishing day for vets in the same location as the Kids Fishing Day would be a good fit. The pond always had a lot of fish remaining after Kids Fishing Day, and with the pond having trout already there and the DNR supplementing by stocking the creek there should be plenty of fish for the vets to catch.
Why does the chapter call it Fly Fishing for Vets? Let me set things straight. TU is not a fly fishing club and, in fact, it is not a club at all. TU is a 501(c) (3) conservation organization with the health of the streams and all the lands that drain into the streams as their main concern. By having healthy streams and forests the cold water streams can have healthy trout populations for anglers to catch.
Fly Fishing for Vets is somewhat a play on words in that we want to get the veterans on the water to get them "hooked on fishing" and hopefully involved with Trout Unlimited. Getting a veteran in a stream or on the lake bank with his or her mind focused on catching a fish is great therapy and helps take the mind off of things that bother them. Becoming involved with a great organization such as TU furthers their healing.
The Coosa Valley Fly Fishing for Vets program is not just for recent veterans or those returning with wounds. Veterans fishing day is for all veterans regardless of age or sex. We welcome vets from World War II, Korea, Vietnam or any recent war, and even if you were not in a conflict. All military folks past or present are invited. We want every veteran or active military person in the northwest corner of Georgia to come on down to Rolater Park in Cave Spring and catch some trout. TU supports all those that are willing to sacrifice their lives for their country.
The pond will have lots of trout as will Little Cedar Creek that flows through the park. There will be a whole bunch of TU folks there that will help the vets with their fishing activities. The pond will be set aside for the fly fishing enthusiast and anyone wanting to learn fly casting. Any type of fishing tackle can be used in the creek.
Fishing in the pond will be restricted to 9 a.m. to 1 p.m., and the creek is governed by state regulations that allow fishing at any time of the day. We want all the veterans to register prior to fishing because there will be door prizes awarded during the listed hours. We strongly advise all veterans to have a valid fishing license and a trout stamp or an honorary or lifetime hunting and fishing license. We also suggest that vets bring their own fishing equipment as well as lures or their preferred bait. We will have some loaner spinning rods on hand as well as some fly rods for those wanting to learn how to fly cast.
Hot dogs, drinks and chips will be available for all veterans attending and any vet wishing to join Trout Unlimited will be given a free one year's membership.
To all veterans, do not miss this chance to catch a trout in Cave Spring at Rolater Park on July 22. This is the only day of the year other than Kids Fishing Day when the pond is open for fishing. Vets, Bring your family as anyone is allowed to fish the creek as long as they are fishing legally. Don't forget to bring a cooler and ice to keep your catch cold because the temperatures of mid July can spoil the fish and make them unsafe to eat.