TALKING TROUT: Chili days are fast approaching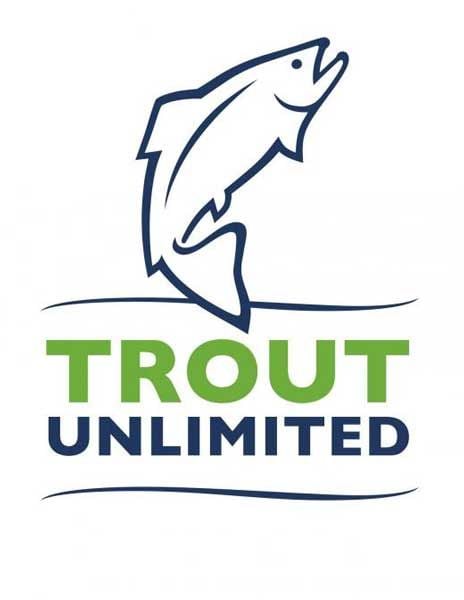 That long awaited weekend of the 21st annual Trout Unlimited Chili Cook Off is almost here and it looks like the weathermen are saying that it will be a cool weekend, but it is really too early to say for sure. We are hoping and praying for good weather.
No matter the weather, the teams will begin to assemble on their selected cook sites on Friday, Oct. 7. Speaking of cook sites, there are still plenty of interior sites and three of the camper/motor home sites still open for teams to choose from.
I often get asked why we have a cook off, and the answer is fairly simple. People love to eat and try different folks' food. If they get to eat in a festive location, mingle with others of similar mind and get to do that for five dollars a head, why not go to a cook off?
From the beginning — 21 years ago — the attendance has been consistently good, and we have always made money. Last year's rain did affect attendance and our net was down, but we did make money.
Who came up with the idea for the cook off? We can all thank Bill Summer for the inspiration. He said that many towns have cook offs and vary from seafood to barbecue, stew to pies, and even cornbread. Bill felt that a chili cook off would be simple and almost everyone has their favorite recipes with some passed down from grandma and some created from ideas that defy explanation.
Bill, Bobby Bell and I were asked to form a committee to study the idea. The following year we had the first TU Chili Cook Off and it was well received. Folks had fun, ate chili and TU raised some money.
What exactly is a chili cook off? Bill, Bobby and I decided from the very start that the primary ground rule would be that the chili must be "cooked on site." At a minimum, the meat that the chili is prepared from must be raw and, in addition, it must be verified by TU officials that the meat is cooked on site. There are no restrictions on other ingredients other than the meat that is part of the dish.
Many times teams will include beans, tomatoes or tomato sauces which come from cans or jars and are usually pre-cooked. Since that is the case, there are no real restrictions on peppers, sauces, onions, spices or other secret ingredients as long as the meat is raw when the chili cooking starts. Cooked "on site" is a cook off.
Where would we have the cook off was a decision that was not difficult to come up with. Bill had been involved with a rib cook off for several years, and it was and still is a private affair located on private property. We wanted the TU Chili Cook Off to be open to the public in an area that was centrally located and Ridge Ferry Park was a perfect location.
At the very beginning the park was somewhat in its bare bones state. No stage, limited parking, just a few bathrooms and a lot of open spaces. The park and the cook off have both matured in very good ways.
When will the TU Chili Cook Off take place this year? On Saturday, Oct. 8, the gates will open to the public at approximately 10:30 a.m. Most of the teams will have camped out on Friday evening after enjoying the camaraderie as well as the, "I can cook better than you" that comes from other teams that evening.
Friday is the day that most teams set up their sites and many teams start their chili that evening. Most teams not only cook chili but also have a lot of other things on the grill or fire. The aroma of steaks, chicken, ribs and stew along with other flavorful smells will fill the air that evening.
In order to be there on Friday night you must be a team member, a sponsor, a paid guest or a TU member. Only persons wearing an official TU Cook Off armband will be allowed to stay in the park after 8 p.m. Friday.
Now you know the why, who, what, where and when of the cook off. If you think you can enter a good chili recipe or just want to be part of the fun and help us raise money for the many great causes that TU stands for, enter a team. That will get you involved with all the excitement.
If not, just plan on attending on Saturday. The park is large and can accommodate a lot of folks. Help us make this the biggest and best Trout Unlimited Chili Cook Off ever. To get in the gate on Saturday it is only $5 per person, with toddlers free.
To enter to cook and choose your cook site go to coosavalley.tu.org and enter the cook off. It is only $45 for one site and one recipe.