SWIMMING: Tullis smashes record in Darlington Middle swim meet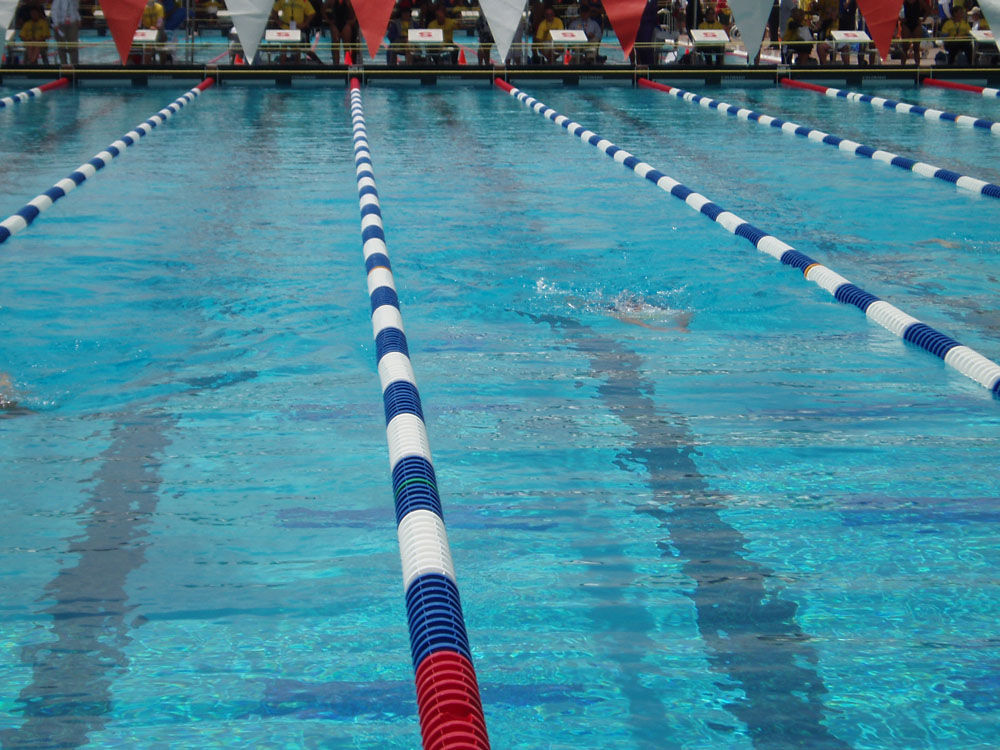 The Darlington Middle School swim teams faced off against Calhoun Middle School and Rome Middle School on Tuesday at the Huffman Athletic Center finishing in second place in each meet.
Calhoun Middle School won both meets with their 20 swimmers on each team.
Darlington's boys' swim team, with only four swimmers, finished second.
The Tigers were led by Sam Tullis' win in the 500-yard freestyle, where he broke his own school record by 48 seconds with a time of 5:59.95. Dante Tomaselli placed first in the 50 freestyle with a 28.19.
The Lady Tigers placed second to Calhoun, led by Addie Ray's win in the 200 freestyle with a 2:48.27.
Other top three finishers for Darlington included Zach Jones with second in the 100 and 200 freestyle, and Tullis placing second in the 100 backstroke.
The Tiger relay teams of Jones, Tomaselli, Tullis and Ricky Frisiani placed second in both the 200 medley relay and 200 freestyle relay.
Allison King finished second in the 100 backstroke and third in the 200 individual medley for the Lady Tigers. Amelia Whitefield was second in the 100 breaststroke, while Kathleen Perkins was third in both the 100 butterfly and the 100 breaststroke.
The 400 freestyle relay team of Ray, Grace Ann Lundy, King and Ashlyn Earnest finished second, and the 200 medley relay team of King, Whitefield, Perkins and Emma Klaire Atkins finished third.
The 200 freestyle relay team of Whitefield, Earnest, Lundy and Ray also placed third.
Rome Middle was led by Luke Baker winning the 100 butterfly with a time of 1:05.97. For the Lady Wolves, Ainslee Thornton placed second in both the 50 and 100 freestyle.
Darlington's next meet is at home against Mount Paran Middle School on Nov. 17.