SWIMMING: Three Rivers swimmers make strides at meets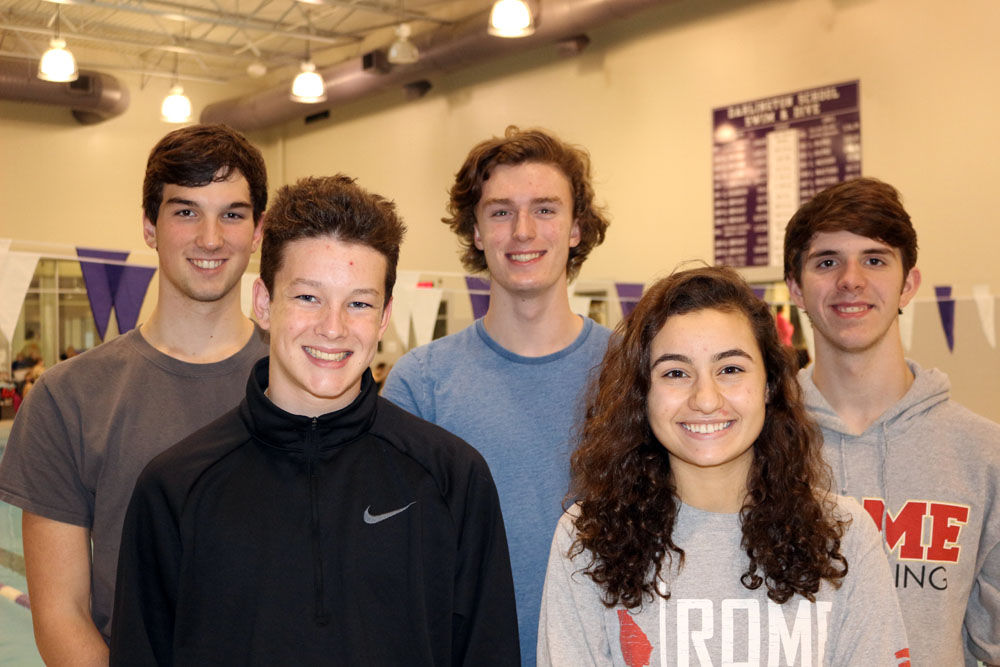 Representatives of the Three Rivers Swim Club competed both near and far this past weekend and came away with some solid times and improvement.
Mason Hunter, 16, swam at the USA Swimming Junior National Meet in Columbus, Ohio, last Friday and then joined Three Rivers teammates Samson Mumber, Viola Hasko, A.J. Williams Jr., Kent Schirmacher and Will Davis at the 15-and-Over Georgia State Championships at Georgia Tech.
Hunter competed in the 100-yard breaststroke at nationals, finishing 17th in the preliminary swims with a time of 56.01 seconds. He was ranked 12th among 16-year-old boys when the new USA Swimming rankings came out Tuesday.
Three different swimmers — Hunter, Mumber and Hasko — qualified for finals at the Senior State Meet at Georgia Tech over the weekend.
Hunter placed in the top 40 of three events, the highest of which was 12th in the 200 breaststroke with a 2:08.33, an eight-second improvement.
He also posted new best times with his 27th finish in the 100 backstroke (53.07) and 36th finish in the 50 freestyle (22.22).
Hunter also placed 52nd in the 100 freestyle and 58th in the 200 individual medley.
Mumber, 15, finished in the top 40 in two events, coming in 27th in the 200 backstroke with a 1:56.30 for a five-second improvement, and 34th in the 100 backstroke (53.85) for a new PR.
Mumber improved his 100 butterfly time to 55.36 for 96th place, and also placed 91st in the 50 freestyle and 108th in the 100 freestyle.
Hasko placed 37th in the finals of the women's 100 breaststroke with her best time in the preliminary heat of 1:09.15.
She also improved her 200 breaststroke time by three seconds with a 2:35.37 in a time trial.
Schirmacher, 16, placed 67th in the 100 breaststroke with his best time of 1:03.26.
Williams, 15, placed 88th in the 100 IM and 111th in the 100 breaststroke.
The men's 200 medley relay team of Mumber, Hunter, Schirmacher and Davis moved up to 14th place from 18th place with a four-second time improvement, while the 200 freestyle relay team of Williams, Schirmacher, Davis and Mumber placed 23rd.
Hunter qualified for the Zone Sectional Meet in March in Greensboro, North Carolina, in five events, and the NCSA Junior Championships in March in Orlando in three events.
Mumber qualified in three events for the March, 2017 Zone Meet in Greensboro.