SWIMMING: More Darlington MS records fall during Calhoun meet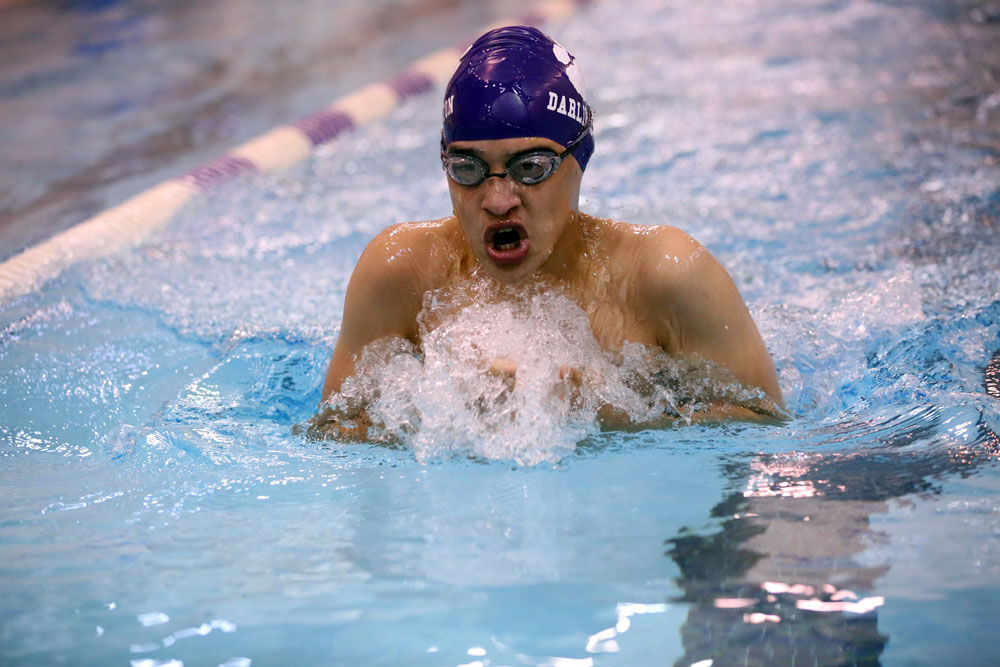 Two Darlington Middle School swimming records fell during a tri-meet at Calhoun on Tuesday as Dante Tomaselli and the Tiger's 200-yard freestyle relay team had top performances.
Tomaselli broke his own 100-yard breaststroke record for the fourth time this season, finishing first at the meet with a time of 1 minute, 8.57 seconds. He also joined Ricky Frisiani, Sam Tullis and Zach Jones in the 200 freestyle relay to break the two-year-old school record for that event in 1:59.74.
The foursome beat the record formerly held by Samson Mumber, Jack Eady, Spencer Herring and Chris Mauer by 0.89 seconds to take first place.
Tomaselli also improved his 100 freestyle time by a second to win in 57.84 seconds. Tullis won the 200 freestyle in 2:16.98, dropping 12 seconds off his best time, and Jones dropped 12 seconds on his 500 freestyle time for a third-place finish.
Frisiani placed third in the 200 individual medley, while the four-man team finished third overall to the much deeper Calhoun and Heritage teams.
The Lady Tigers placed second overall, finishing ahead of Heritage. Darlington's 400 freestyle relay team of Loralei Forgette, Mollie Sabourin, Olivia Laughridge and Grace Ann Lundy placed second.
The 200 freestyle relay team of Ashlyn Earnest, Lundy, Amelia Whitefield and Addie Ray finished third.
Placing third individually was Ray with a 4-second time improvement in the 200 freestyle, Whitefield dropping 7 seconds in the 200 IM and Forgette improving her time by 12 seconds in the 100 butterfly.
Darlinton Middle will next compete Jan. 21 in the the Joe Gawry Middle School Championships at Baylor School.