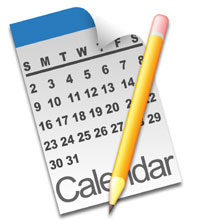 CELEBRITY SHOOTOUT GOLF TOURNAMENT — The Rome Braves and the Floyd County Police Department will host the eighth annual Celebrity Shootout Golf Tournament on Friday at Stonebridge Golf Club. The tournament will be a scramble format with a shotgun start at 11 a.m. The event will feature current and former Rome and Atlanta greats. The team fee is $400 which includes lunch, post-tournament appetizers and a VIP welcome bag. Individual golfers can register for $100. Hole sponsorships are available. For details or to register visit romebraves.com or call 706-368-9388.
RUN OFF THE TURKEY 5K AND HEALTH WALK — The Run OFF the Turkey 5K and 1-mile health walk will take place Nov. 26 with a 9 a.m. start at Ridge Ferry Park. The event will benefit Action Ministries Rome and Community Kitchen. There will be no race shirts, awards, swag or bibs to maximize funds to the charities. The cost for entry is $5 and five cans of food or $10 with no food. Operation Re-Run will accept used running shoes and gear for those in need. For details contact John Page at 678-316-8833. Runners can register on the day of the race or by visiting active.com.
ROME HALF MARATHON — The 2016 River City Bank Rome Half Marathon will be Dec. 3 at State Mutual Stadium. A half-marathon relay and 5K will be held in addition to the 13.1-mile race. The 5K begins at 8 a.m. while the half marathon and relay starts at 8:05 a.m. For more information on the River City Bank Rome Half Marathon, as well as the GoGo Running All-Area Banquet on Dec. 2, visit www.romehalf.com or contact GoGo Running at The Shoe Box at 706-291-0752.
YOUTH BASKETBALL PLAYERS — Teams of local youth basketball players are being formed to play in a recreation basketball league in Calhoun for boys ages 15-17 who are not playing high school basketball. Parents are welcome to attend practices. For more information call 706-232-3857.
YOUTH WRESTLING SIGN-UPS — The Legion Youth Wrestling Club is taking new members for the upcoming season. Interested wrestlers and parents can talk to coaches Randy Roden and Lonergon Honore on Tuesdays and Thursdays from 5:30-6:30 p.m. at the Rome High School auxiliary gym.
BULLETIN BOARD CONTACT INFORMATION
By mail: Sports Bulletin Board, Rome News-Tribune, P.O. Box 1633, Rome, GA 30162. Email: JBlaylock@RN-T.com or Fax: 706-290-5301.