Softball: Pepperell graduate to play with travel softball team in Italy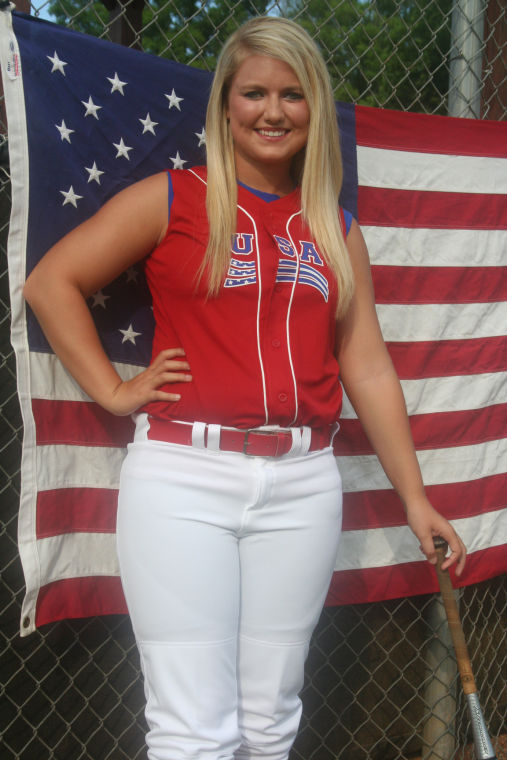 Road trips are nothing new to Erika Rickman.
As a star softball player, she's been making them virtually all her life, traveling all over Northwest Georgia and beyond.
Her next trip, however, will be a bit more involved than a bus ride to Chattooga or Dade County.
Rickman, a recent Pepperell graduate, is a member of a travel softball team that is about to do some serious traveling: The team is leaving on July 8 for an eight-day stay in Italy.
The journey will include a stop in the "other" Rome — the one that has The Coliseum and genuine Italian food.
"I never thought I would have this experience," said Rickman, who was named the RN-T's Co-Pitcher of the Year last fall after her senior year at Pepperell and will be playing at Gordon State College (in Barnesville) this year.
Rickman is traveling to Italy with a team that is comprised mainly of players from the Buford area, but also has two Canadian players on the roster, she said.
The team is coached by Dalton Ruer, the founder of Cross Training Softball. One of Breuer's associates saw Rickman's recruiting video online, and contacted her about joining the team last November.
Bruer takes a team overseas each summer.
Rickman, the daughter of Pepperell softball coach Jeff Rickman, said she has been looking forward to the trip, even though it means she will be stepping out of her comfort zone — and her time zone — for several days.
"I'm very nervous about it," said Rickman. "I dont know anybody on the team, and my parents aren't going. So it's going to be a scary experience. But I'm excited about it."
The team will play a total of eight games (four doubleheaders) in Italy, including stops in Rome and Florence, she said.
The team will have four "off days" which leaves time for other activities.
"We're going to be touring pretty much every day," she said. "We will be able to do some sightseeing since the games are every other day."
Although she has known about the trip for months, the reality of it truly began to sink in last week when she received her red, white and blue jersey with "USA" across the front.
Rickman is aware that this type of opportunity is unique, and she plans to make the most of it — not just on the field, but in other aspects, too.
"People have been telling me to try the food — like just try all of it," she said. "But I probably won't know what I am eating since I can't read the menu."
On the softball field, however, she'll feel right at home — regardless of how many miles away from Lindale she is.