RUNNING: Roman earns spot in Boston Marathon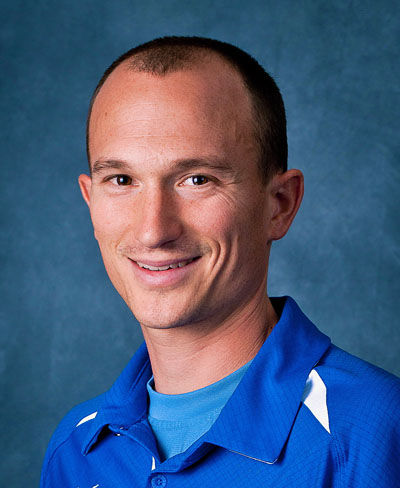 Only twice before had Jay Stephenson run in a marathon — the first 20 years ago when he was a teenager and again in 2013 when an injury prevented him from finishing.
This past weekend, however, the third time was a charm for the Rome runner when the 35-year-old won the Last Chance Marathon in Grand Rapids, Michigan, to qualify for the 2017 Boston Marathon.
"I'm in," Stephenson said after he officially registered on Monday for the world's oldest annual marathon that will be held next April 17. "It's exciting, but it's a race that's different from anything else and one you can't allow your emotions to get the best of you."
That mindset clearly came into play in Michigan when Stephenson adhered to his game plan in the 26.2-mile race. Limited to just 330 runners, the race was the last chance to earn a qualifying time for the Boston Marathon before registration opened Monday.
"The leader went out fast and I didn't see him until the 20th or 21st mile," said Stephenson, the founder of GoGo Running and the co-owner with Powell Fulton of GoGo at The Shoe Box in Rome. "I really had to be patient."
His patience — and a steady pace — paid off as Stephenson went on to cross the finish line first in 2 hours and 48.29 seconds, nearly five minutes ahead of the runner-up, and comfortably best the qualifying time needed to run in Boston by more than 20 minutes.
Stephenson's first marathon came when he ran in the 1997 Atlanta Marathon, but throughout his high school career he specialized in running 800-meter races. He eventually became a three-time All-American at Berry College before graduating in 2003, was the 2004 USATF Club Steeplechase National Champion and in 2006 became Shorter University's first-ever cross country head coach and distance coach for the track team.
In 2013, Stephenson entered just his second marathon when he competed in the Rocket City Marathon in Huntsville, Alabama, but was unable to finish when a foot injury forced him to drop out with less than five miles to go.
"I was a middle-distance runner in high school," he said, "ran cross country and the steeplechase in college and after that have run 5-kilometers, 10Ks and half-marathon races. I guess you can say as I get older, I'm running longer."