RUNNING: Registration open for annual Rome Half Marathon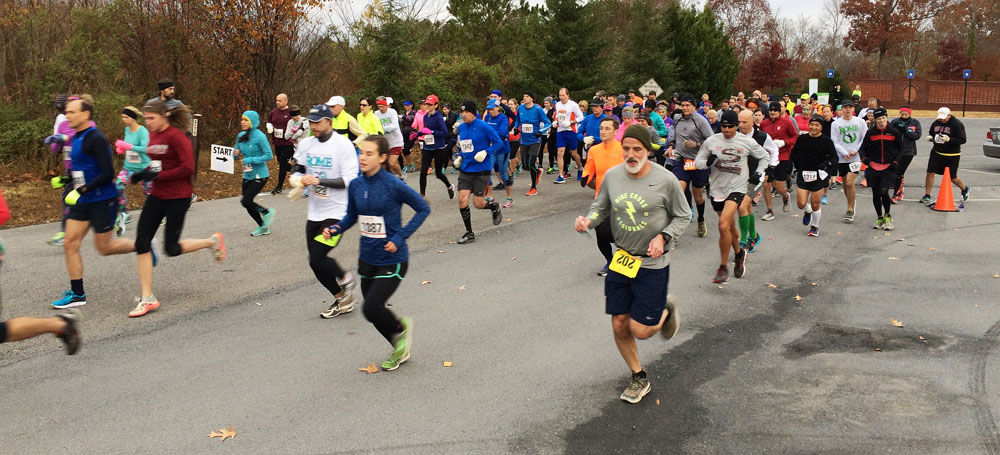 The annual River City Bank Rome Half Marathon, which has benefitted the area's high school running programs for the past several years, will take place Saturday, Dec. 2 at State Mutual Stadium.
Registration for the 13.1-mile half marathon, hosted by GoGo Running, is now open for the event, which also includes a half relay and a 5K.
The RCB Rome Half Marathon, Half Relay and 5k will all begin and end at State Mutual Stadium, with the 5K starting at 8 a.m. and the half marathon and relay starting at 8:05. Half marathon, relay, and 5k finishers receive long sleeve tech T-shirts, and will enjoy a post-race pancake breakfast.
In the last four years the race has raised nearly $12,000 for cross country programs at area high schools, with last year's donations totaling $3,600. In order to be eligible for donations, programs are required to have volunteers for the race.
Before the runners toe the line, the area's high school teams and athletes will be honored the night before at the 2017 GoGo Running All-Area Cross Country Banquet at 6 p.m. at Berry College.
To register and for more information on the race or the cross country banquet, visit www.romehalf.com or contact GoGo Running at The Shoe Box at 706-291-0752.