Olympian volleyball player Sinjin Smith to develop volleyball at Lakepoint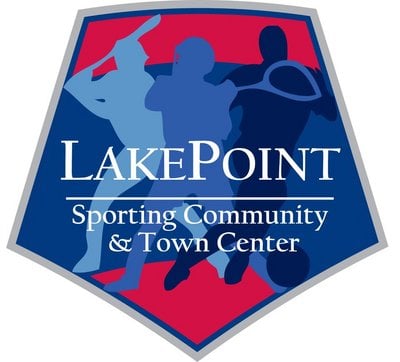 EMERSON, Ga. (January 27, 2014) – Known as the original "King of the Beach", world-renowned volleyball player Sinjin Smith and his company, Rally Volleyball (RallyVB), has formed a joint venture with LakePoint Sporting Community, the world's largest sporting destination just north of metro Atlanta. In addition to being an Olympian and world champion, Sinjin was one of the founders and President of the AVP (Association of Volleyball Professionals) as well as helping develop the FIVB (Federation Internationale De Volleyball) World Tour and was instrumental in getting beach Volleyball into the Olympic Games.
RallyVB, will be responsible for all aspects of the sport at LakePoint. Through a collaborative effort with national, regional and local organizations including USA Volleyball, RallyVB aims to increase volleyball participation, viewership and sponsorship. With the combination of the Volleyball expertise of Sinjin, coupled with the business acumen of Colleen Craig, they will challenge socials norms to push volleyball into a main stream sport.
RallyVB will keep the feel of the volleyball lifestyle and attract players from across the country for showcase events. Additionally, RallyVB will manage and market a series of local events for athletes at all levels of play including professional, adult, and junior players. Events will range across tournaments, camps, clinics, showcases, leagues and education. The partnership between RallyVB and LakePoint Sports demonstrates the commitment by both organizations to the future of the sport.
"We were attracted to LakePoint because it allows us to utilize all three volleyball surfaces – sand, grass and hard court," said Smith. "LakePoint will be the epicenter for training and technology in all sports, and it is the perfect place to further the sport of volleyball." As noted by co-founder Colleen Craig, "With our vision to grow the sport nationally, coupled with the infrastructure and cutting-edge technology offered by LakePoint - the possibilities are endless."
"It is a privilege to have one of the most influential people in volleyball leading our efforts in the sport," said LakePoint Sports Development Partner, Judy Sparks. "Our list of best-in-class partners and brands continues its momentum as we build the most innovative sporting facility in the United States."