COLLEGE TENNIS: Rome Tennis Center to host ITA Oracle Cup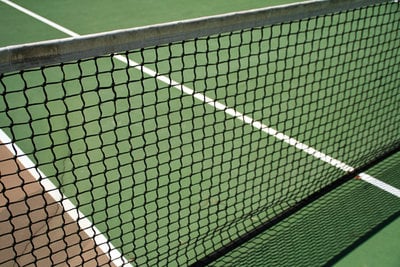 After hosting some of the top collegiate tennis players in the ACC, Rome is going to roll out the welcome mat for a wide swath of talent from all levels of intercollegiate competition.
The Rome Tennis Center at Berry College has been confirmed as the site of the 2017 ITA Oracle Cup, according to tennis center director Tom Daglis.
The tournament is scheduled for Oct. 11-15 and will include players from both NCAA and NAIA programs. Securing the Intercollegiate Tennis Association event comes on the heels of the facility and city hosting the ACC Men's and Women's Tennis Championships the last week of April.
The five-day event brought in an ACC attendance record of 1,853.
Daglis said the ITA reached out to him a few weeks ago, and plans for the tournament were officially made this week.
"When they came looking for a site, we were one of the first places contacted," Daglis said. "It comes from all the work we put into the ACC tournament and it's something we hopefully get more of."
The ITA Oracle Cup will feature both singles and doubles competition for men and women. Last season, the competition was held in the Surprise Tennis and Racquet Complex in Surprise, Arizona.
Daglis said it is expected to include around 200 players.
The tournament is unique in that it includes players from every division in the NCAA and the NAIA, giving players from smaller schools chances to compete against top-tier talent they don't have in other tournaments.
"In collegiate tennis, it is not out of the ordinary for a player in D-II or NAIA to be just as good as players from D-I," Daglis said. "So this tournament gives those players the chance to prove themselves against that new competition."
Many in Rome volunteered during the ACC tournament, allowing the event to run as smoothly as possible. According to Daglis, that sense of community is what helped made Rome stick out as an attractive destination.
"I think when many people look for tournament host sites, it's not just the infrastructure but the whole package," Daglis said. "It's about staff, work put in, and the community. Some larger cities don't have that. We put on a good event and were rewarded for it."