WRESTLING: Host of locals advance through sectionals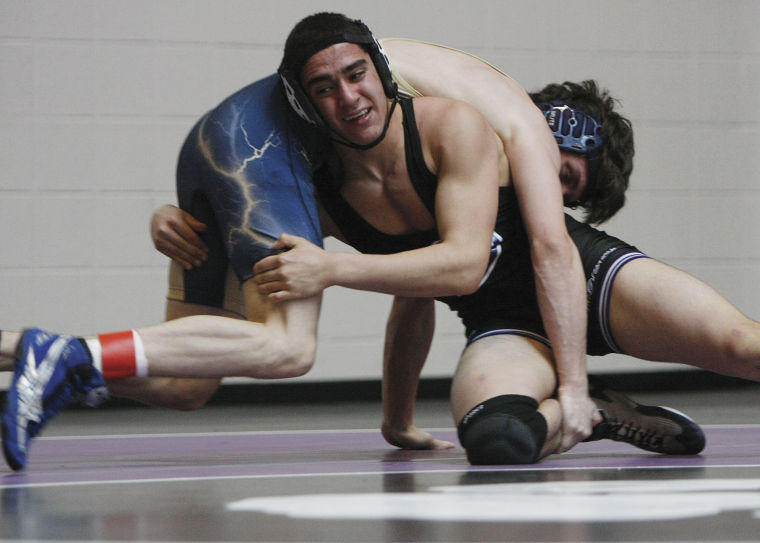 By the time most of the mats had been rolled away Saturday night, it was clear that the Floyd County area had fared impressively at this weekend's GHSA wrestling sectionals.
The final numbers included three first-place finishers and a total of 16 wrestlers who advanced to next week's state event in Macon.
Leading the charge for the local area was Armuchee's Braylen Scoggins and Darlington teammates Jule Peek and Jordan Beck, who each captured sectional championships in their respective weight classes.
That trio helped highlight the strong showings by the local contingent, which had representatives at three sites this weekend — the Class AA West sectionals at Lamar County, the Class A sectionals at Darlington and the Class AAAAA sectionals at Allatoona High.
Scoggins won the 113-weight division at the AA competition at Lamar County, while Peek (126) and Beck (152) won their divisions at the Class A sectionals on their home mats at the Huffman Center.
Scoggins, Beck and Peek also captured area titles last weekend.
Other locals who advanced through sectionals and moved to state were:
Model's Dustin Rogers (who finished second at 138), Lance Morris (fourth at 220) and Dakota Willerson (fourth at 195);
Armuchee's Thad Moore (second at 152) and Easton Mathis (fourth at 106).
Darlington's Hayden Cook (second at 170) and Landon Lawrence (third at 182);
Rome High's Elijah Kerr-Brown (160), Sean Klasson (195), Arius Ofum (220), Triston Payne (132) and Joey Fricks (145).
During the Class A event at Darlington, Peek won the 126-pound title with a narrow 6-5 win over Gordon Lee's Mika Clark, while Beck claimed a 7-4 decision over Robert Maddox of Strong Rock Christian.
Darlington's Jamie Beck and Jake Collier advanced to state as alternates.
Trion's Chander Lathem (160) won sectional gold with a pin against Brookstone's Jackson Mansour.
Trion also had state qualifiers in Dustin Thrasher (third place, 138), Henri Ambrocio (fourth, 106), Ben Morgan (fourth, 113), and Andrew McGuire (fourth, 132).
Gordon Lee stole the show at the Class A event, as the Trojans took the next step toward what they hope will be their first state traditional championship by qualifying 13 of 14 wrestlers for next weekend's state tournament.
It is the most wrestlers Gordon Lee has ever had to qualify in a single season.
Gordon Lee produced eight champions at the Class A West Sectionals at Darlington on Saturday.
Stihl Lance claimed a 9-4 decision over Mt. Zion's Ashton Robinson at 106 pounds. Jonny Ragsdale (113) needed just 1:50 to score a 19-4 technical fall over Mt. Zion's Hunter Smith.
Blake Clayton (120) pinned Pacelli's C.J. Baylosis in just 54 seconds, and Alex Spires (138) pinned Walker's Jason Schubert.
At 145 pounds, Will Jacks got past Mt. Zion's Fernando Valles, 6-4. Clayton Reeves (170) edged Darlington's Cook, 7-6.
Shane Farmer (182) collected a 23-7 technical fall over Mt. Zion's Daniel Anderson, and Dallas Goodlet (220) stuck Eagle's Landing Christian's Chase Burdette in just 48 seconds.
Dylan Skipper (132), Sydney Rhinehart (152) and Jonathan Bettis (160) also qualified for state after third-place finishes.
— Walker County Messenger Sports Editor Scott Herpst contributed to this report