WEDNESDAY'S PREP ROUNDUP: Rome Wolves clinch tennis state berth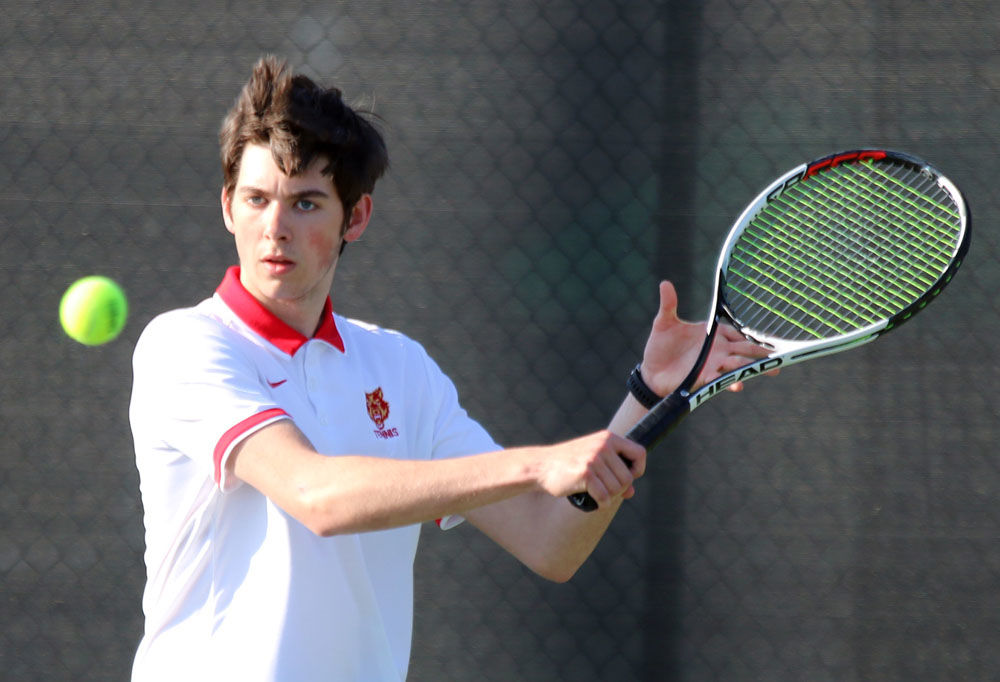 John Cromer and William Hux defeated Kell's No. 1 doubles team 6-2, 4-6, 6-3 on Wednesday to give the Wolves the 3-0 win over the Longhorns and secure the No. 3 seed for Rome in the Class 5A state playoffs.
Rome had taken an early lead after Jarred Jones won his No. 1 singles match 6-1, 6-1, and J.C. Camp and Mark Spates won their No. 2 doubles match by the same score.
The Lady Wolves also earned a berth in the state playoffs after they finished fourth in the region tournament. Both teams will face teams from Region 8-5A next week in the first round.
GOLF
Rome boys win tri-match
Hogan Ingram shot a 40 for the nine-hole round Wednesday afternoon at Stonebridge Golf Club to lead the Rome boys to a win over Coosa and Armuchee.
The Wolves combined for a team total of 188, while Coosa was second with a 204 total and Armuchee scored 230.
Adam Trammell shot a 46 for Rome, while Daniel Davis had a 47. Coosa's players were led by Dawson Tate's 44, followed by Caleb Ray (49) and Griffin Goss (50). Tre'Quann Cook paced Armuchee with a 43.
Coosa will face off with Pepperell this afternoon at Meadow Lakes in Cedartown.
BASEBALL
Rome 10, Hiram 0, 5 inn.
The Rome Wolves exploded Wednesday night for 11 hits and a 10-0 run-rule victory over visiting Hiram in five innings at Legion Field.
Eight of Rome's nine starters finished with at least one hit as the Wolves continue to challenge for full control of second in Region 7-5A with four games left against region opponents.
Chandler Bridges and Cade Garrard combined on the mound for a three-hit shutout of the Hornets and Rome's defense finished without an error.
Braden Hyde went 2 for 4 at the plate with a triple, three RBIs and a run scored for the Wolves (13-10, 8-4 7-5A). Alden Astin went 2 for 3 with two RBIs, Xavier Roberts-Donaldson went 2 for 3 with two runs scored, and Garrett Howell finished 2 for 4 and scored a run.
Rome is on the road Friday for the first of two games against Kell.