TUESDAY'S ROUNDUP: Dragons hold off Coosa to get 3rd straight region win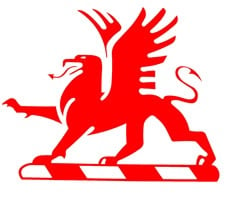 A surging Coosa Eagles team cut into Pepperell's lead late in Tuesday's Region 7-AA contest but the Dragons escaped with a 76-67 victory, giving them their third region win in a row.
Pepperell (6-5, 4-2 7-AA) was up by 20 early in the second half before Coosa found the momentum to get the difference to single digits. Camron Miles led the Dragons with 17 points, while Branson Hanks had 14. Miles finished with five 3-pointers and Hanks added four.
Coosa (6-9, 3-4) was paced by Kenon Dixon's 31, most of which came in the fourth quarter. Pepperell coach Zach Mendence said his team benefited from playing hard inside and getting offensive rebounds.
The Dragons travel to Armuchee on Friday while Coosa goes to Rockmart.
Armuchee boys 57, Rockmart 56
A tight Region 7-AA game came down to the wire in Armuchee as the host Indians pulled out a 57-56 win over Rockmart on Tuesday.
Sophomore Brantson Duck returned to the Armuchee lineup after battling an ankle injury for a month to lead his team with 12 points. Eli Brock and Dre'Quan Cook each added 10.
Armuchee (4-11, 4-3) will host Coosa on Friday.
Darlington boys 66, Bowdon 50
Four Darlington boys finished in double digits scoring and the Tigers stayed undefeated in Region 6-A/A play with a 66-50 win over Bowdon.
Tate Rateledge paced Darlington with 16 points followed closely by JD Hull with 15. Andrew Land made three 3-pointers on the way to 13 points, and Sam Tackeberry finished with 11.
Darlington (8-4, 3-0 6-A/A) will host North Cobb Christian on Friday.
Armuchee girls 50, Rockmart 47
Livia Skinner scored 25 points, Karson Fallin added 13 and the Armuchee Lady Indians snapped a 2018 losing skid with a 50-47 win over Region 7-AA foe Rockmart in Armuchee.
A 20-point second quarter lifted the Lady Indians (9-7, 4-3 7-AA) in the close game. Rockmart (10-5, 4-2) was led by freshman Keyarah Berry, who finished with 29 points.