TUESDAY'S PREP ROUNDUP: Rome makes 5-run rally last in 6-3 win over Hiram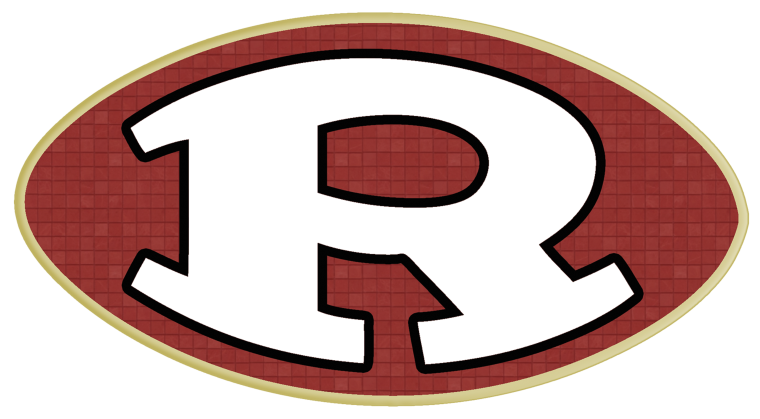 In the crucial second-inning rally, Sevie Andrews led off with a single and stole second. Alden Astin followed with an RBI single to score Andrews.
After Tristan Tillery drew a walk, Cade Garrard followed with an RBI double. Garrett Howell walked, then Xavier Roberts-Donaldson tripled and Chandler Bridges doubled to clear the bases and give the Wolves a lead they would not surrender.
Hyde allowed eight hits, struck out eight and walked one. Bridges went 2 for 4, while Howell went 2 for 3 and Roberts-Donaldson went 1 for 3 with two RBIs.
Rome (12-10, 7-4 7-5A) faces Hiram again today with a game at Legion Field. First pitch is 5:55 p.m.
Armuchee 10, Model 5
Armuchee got an early start and survived a five-run rally from Model on Tuesday to pick up a 10-5 Region 7-AA win at home.
Brantson Duck had two doubles and two RBIs for the host Indians (11-11, 5-6 7-AA) while also picking up the win on the mound, throwing three innings of one-hit ball while striking out five.
Jacob Stanley finished with two hits and an RBI, while Ethan Nixon had two hits, a double, two RBIs and three runs. Model (1-20, 0-10) put up five runs in the fourth but was held scoreless the rest of the way.
Armuchee will host a doubleheader against non-region opponent Southeast Whitfield on Thursday, while Model travels to Dade County on Friday.
SOCCER
Pepperell girls 3, Armuchee 0
Ansley Davenport scored two goals and recorded an assist as the Pepperell girls' soccer team shut out Region 7-AA foe Armuchee on Tuesday evening, 3-0.
Marleni Perez opened up the scoring for the Lady Indians (4-8-2, 4-8 7-AA) while Bre Culpepper is credited with the shutout in goal. Madeline Silver and Kinsey Pyles each added to the victory with top defensive performances.
Pepperell is back in action today at Coosa, while Armuchee (4-11, 3-8) hosts Trion in a non-region match Thursday.
Rome boys 6, Paulding County 1
Eduardo Zavala and Rhadriq Turner each scored two goals as the Rome High boys' soccer team rolled up a 6-1 win over Paulding County in a Region 7-5A game Tuesday.
Cade Graham and Mutsa Nyramuranga each scored a goal as well, while Alex Cornejo and Zavala both had an assist. Grant Chambers had a save and Alonzo Rodriguez had two in goal.
Rome (12-3, 6-1 7-5A) got good defensive play from Cooper Williams, Bo Crick, Luciano Hasko and Brandon Juarez. The Wolves will play at Kell on Friday.
Rome girls 4, Paulding County 3
Mae Pierce scored all four of Rome's goals and Michele Monzalvo finished with 12 saves as the Lady Wolves edged Paulding County 4-3 on the road.
Janet Hartman and Shea Kelley each finished with an assist. Rome (7-6-2, 6-1 7-5A) will be back in action Friday at Kell.
Cherokee Christian girls 1, Unity Christian 0
The Unity Christian girls' soccer team wasn't able to break into the scoring column Tuesday as they dropped a 1-0 game to Cherokee Christian.
The Lady Lions' senior keeper Chanceley Book finished with 13 saves to post a stellar performance in goal.
Unity (4-2-1) will host Georgia Cumberland Academy at Grizzard Park on Tuesday.
TUESDAY'S LOCAL SCORES
Dade County 8, Pepperell 4
Bowdon 4, Darlington 3, 8 inn.
Chattooga 3, Rockmart 2, 11 inn.
Coosa 9, Gordon Central 2
Rome girls 4, Paulding County 3
Rome boys 6, Paulding County 1
Cherokee Christian girls 1, Unity Christian 0
Pepperell boys 2, Armuchee 1 (SO 4-2)
Pepperell girls 3, Armuchee 0
Berry 7, Covenant 4 (Game 1)
Covenant 8, Berry 3 (Game 2)
Berry 10, LaGrange 0, 5 inn. (Game 1)
Berry 7, LaGrange 2 (Game 2)