TUESDAY'S PREP ROUNDUP: Pepperell girls earn 6-2 win with 2nd-half surge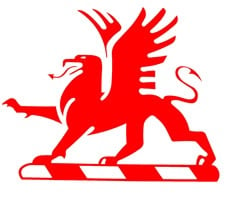 The Pepperell girls' soccer team used a 3-0 second half to pull away from Chattooga and post a 6-2 win in a Region 7-AA matchup Tuesday in Summerville.
Ansley Davenport was a big offensive weapon for the Lady Dragons as she played a part in every Pepperell score, getting three goals and three assists in the contest. Two of Davenport's goals were unassisted, while the third came from a rare assist by the keeper.
Pepperell's Breanna Culpepper punted the ball past midfield from the box and Davenport got behind it before taking it in for a goal. Fabiana Tomas, Presley Allen and Jasmin Martinez-Solo each recorded one goal, while Culpepper had four saves.
Pepperell (4-2, 3-2 7-AA) will travel to Model for a big Region 7-AA matchup Thursday at 5 p.m.
Rome girls 8, Woodland 1
The Rome High girls' soccer team got its biggest win of the season on Tuesday, defeating Region 7-5A foe Woodland 8-1 on the road.
The Lady Wolves were paced by Rebekah Hufstetler's six goals, while Gigi Gonsalves had two goals. Ramsey Cook and Zoe Rhodin each scored an assist as keeper Kat Tracy recorded four saves in the first half before being subbed for Michelle Monzaulo, who had one save in the second half.
Rome (4-6, 2-1 7-5A) plays again Thursday when it hosts Carrollton at 5:30 p.m. at Barron Stadium.
Coosa boys 5, Rockmart 0
The Coosa boys' soccer team made a statement Tuesday with a 5-0 win at Rockmart in a Region 7-AA match.
Jorge Lopez paced the Eagles with a hat trick, while Orlando Lopez and Ebrain Guzman each posted one goal. Daniel Vines and Nohel Paz were each able to get one assist.
Coosa (4-1, 2-0 7-AA) plays Gordon Central on Thursday at 7 p.m. in a contest from rescheduled Monday.
Rome boys 2, Woodland 0
Defense reigned supreme for Rome's soccer team again Tuesday as the Wolves beat Woodland 2-0 in a Region 7-5A match in Cartersville. It is Rome's second consecutive shutout and fifth straight win.
Rome goalkeeper Grant Chambers was assisted by the defensive play of Cooper Williams, Dio Perez, Cade Graham and Mutsa Nyamuranga as Woodland got only one shot on goal. Meanwhile, Eduardo Zavala and Sergio Vasquez each scored for the Wolves.
Rome (6-3, 4-0 7-5A) returns to play Thursday when it hosts Carrollton at 7 p.m. at Barron Stadium.
Pepperell boys 8, Chattooga 1
A hat trick from Moises Ramirez laid the foundation for a solid 8-1 win for Pepperell's boys Tuesday against Chattooga in a Region 7-AA contest in Summerville.
Goals also came from Slamon Ghani, Lane Koch, Ty Burnett, Jimmy Rivera and Ryan Hurst, while Ramirez, Ghani and Alex Perez-Lopez each had an assist. Keeper Rigo Mandujano recorded four saves.
Pepperell (4-2-1, 4-0 7-AA) plays again Thursday when it travels to Model for a 7 p.m. start.