TUESDAY'S PREP ROUNDUP: Lady Dragons get best of Chattooga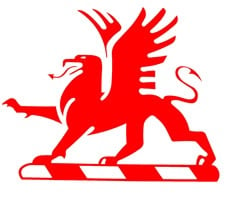 The game was cut short after four innings when Chattooga scored just one run in the bottom of the frame and enforce the run rule.
Dahlia Sanford had two hits and three RBIs, Anna Cowan had three hits and two RBIs, and Kaylee Mansell had three RBIs as Pepperell exploded for eight runs in the first inning.
Baylee Wright added a pair of hits, and Cowan pitched all four innings to collect the win while striking out two. Chattooga finished with seven hits but couldn't push across enough runs to overcome the fast start by Pepperell.
The win keeps the Lady Dragons (17-4, 9-4 7-AA) in the running for the No. 2 seed in the region tournament, which begins Saturday at Alto Park.
Rockmart owns the top seed with an undefeated region record of 13-0. The next spots in the standings are a tight race between Pepperell, Armuchee, Dade County and Chattooga.
Pepperell travels to Rockmart for a 5:30 p.m. game today, while Armuchee hosts Dade County at 5 p.m. and Coosa plays a doubleheader at Chattooga starting at 5:30 p.m.
VOLLEYBALL: Coosa wraps up area play undefeated
Beginning the week leading up to the Area 3-AA tournament, Coosa made quick work of its opponents Tuesday, defeating Lakeview-Ft. Oglethorpe 25-8, 25-14, before getting a 25-8, 25-9 win over area foe Rockmart.
The sweep against the Lady Jackets gives Coosa a 7-0 mark in area play heading into Saturday's tournament, which the Lady Eagles will host.
Senior Taylor Roberts led Coosa once again and recorded her 1,000th career kill in the game. She finished the night with 24 kills, four blocks, 14 digs and eight aces.
Meanwhile Gracie Shumate recorded 10 kills and six digs, while Jordan Roberts had nine kills and five digs. Brinley Smith led the team with 40 assists, and Deb Barker led the team with 16 digs.
The Lady Eagles (39-5, 7-0 3-AA) play again Thursday when they host non-area opponents Darlington and Dalton.
Unity defeats region foe
The Unity Christian volleyball team defeated Horizon Christian Academy 25-7, 25-13, 25-18 on Tuesday at home to improve to 4-0 in region play this season.
Bella Posey led the team with 10 digs and Mary Nance notched eight aces. Meanwhile, Anna Kate Yadkowski tallied four kills.
The Lady Lions (4-10) play again Thursday in their final home match of the season when they host Shiloh Hills.