TUESDAY'S PREP ROUNDUP: Indians get close win over Model, 77-74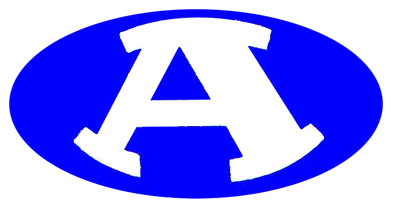 Living up to its rivalry roots, Tuesday's Region 7-AA game between Armuchee and Model's boys came down to the wire but ultimately went to the host Indians, 77-74.
Tamalachi Loveless led Armuchee with 29 points, including six 3-pointers. Eli Brock added 15 points for the Indians, while Brayden Perry had 11. Tae Allen finished with six points and 11 rebounds.
Model (1-4, 1-3 7-AA) was paced by Jackson Lively's 26 points while Justin Roberts had 21 and Tanner Bethune put in 14.
Armuchee (2-6, 2-1) will be at Pepperell on Friday while Model hosts Calhoun.
In other action:
Unity girls 50, Horizon Christian 14
The Unity Christian girls' team remained undefeated Tuesday as it dominated visiting Horizon Christian 50-14.
Seniors Chanceley Book and Keri Glass led the Lady Lions. Book had 12 points while Glass added 10, including a pair of 3's. Maggie Whitehead helped out with seven assists.
Unity (5-0) hosts Cornerstone Prep on Friday.
Gordon Lee girls 42, Coosa 38
Taylor Roberts scored 27 points but the Coosa girls' team came up short in a non-region tilt with Gordon Lee on Tuesday, 42-38.
The Lady Eagles (1-5) will host Cedartown on Friday.
Horizon Christian boys 54, Unity 40
Unity Christian's boys' basketball team suffered its first loss of the season Tuesday as it fell to Horizon Christian 54-40 at home.
Josiah Petro led the Lions (5-1) with 15 points while Janson Slaughter had eight. Unity will host Cornerstone Prep on Friday.
Coosa boys 64, Gordon Lee 54
Kenon Dixon scored 19 points, Kameron White added 16 and the Coosa Eagles extended their winning streak to three with a 64-54 win over Gordon Lee.
Jalen Hodge and Sean Brown each scored eight for Coosa (3-2), which plays again Friday at home against Cedartown.
Chattooga boys 80, Pepperell 62
Pepperell's boys' team pushed to try and stay close with the homestanding Chattooga team but lost 80-62 in a Region 7-AA tilt on Tuesday night.
Branson Hanks paced the Dragons with 17 points while Jamal Ware and Andrew Wilder each added 10 for Pepperell which moves to 1-2 overall and 1-2 in region play.
Chattooga (5-0, 4-0 7-AA) is at Trion on Friday whil Pepperell hosts Armuchee.