TUESDAY'S PREP ROUNDUP: Armuchee starts season with win over Woodland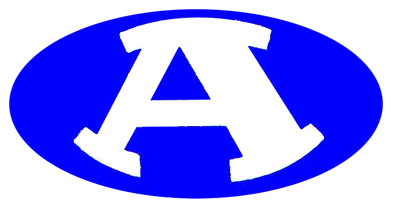 The Armuchee High School baseball team got the season started off with a bang in more ways than one as the Indians defeated Woodland 8-4 on Tuesday.
Playing at the LakePoint Sporting Community in Emerson, Armuchee opened the game with a four-run first inning and never looked back. Gauge Burkett began the game with a lead-off double.
Bleu Swanson hit a pair of doubles and had three RBIs in the game for Armuchee (1-0), while Jacob Stanley and Randon Carter each had a double and a RBI. Brett Barker finished the game with two RBIs.
Alexander Stevens got the win on the mound, throwing the final 4 1/3 innings and striking out four. He allowed just four hits and walked one.
Armuchee is back in action Saturday with games against Darlington and Ridgeland at Darlington as part of the host Tigers' Strikeout Cancer weekend.
TENNIS
Rockmart boys 3, Rome 2
The Rockmart boys' tennis team got a 3-2 win over Rome on Tuesday after sweeping the singles competition.
Bennett Vest pulled out a 7-6, 6-2 win at No. 3 singles to give Rockmart the advantage. Timothy Malone took his No. 1 singles match 6-1, 6-0, while Jackson Norris won 6-0, 6-1 at No. 2 singles.
Rome won both doubles matches, with John Cromer and William Hucks winning No. 1 doubles 6-0, 6-2, and Mark Sapota and Jarrett Swanson taking the No. 2 match 6-4, 6-2.
Rockmart girls 4, Rome 1
All but the No. 1 doubles match went to Rockmart as the Lady Jackets took a 4-1 win over Rome on Tuesday.
The No. 1 singles match went to a tiebreaker set as Rockmart's Emma Evans won 6-2, 4-6, 10-7. Mary Ella Owen and Taylor McVey each won their singles match 6-1, 6-1, while Alexis Casey and Rose Haney won 6-3, 6-3 at No. 2 doubles.
Rome High's Ripley Bennett and Jordan Smith fought to take their No. 1 doubles match 6-4, 7-5.