THURSDAY'S PREP ROUNDUP: Jarrard lifts Blue Devils in 2-0 win over Gordon Central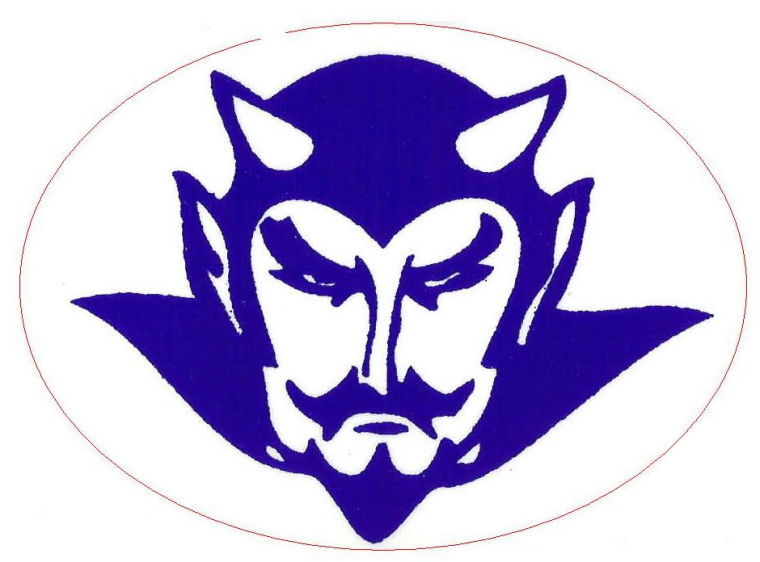 Tee Jarrard scored on a penalty kick in the box in the 12th minute and then completed a pass across the box from Matthew Syverson in the 54th minute to give the Blue Devils the two-goal advantage.
Model (12-2, 10-2 7-AA) stayed aggressive on defense, holding back the host team's main weapons. Gordon Central had just one shot inside the box, while Model keeper David Clark had nine saves.
The victory sets Model up for a potential region championship match at Coosa on Tuesday.
Darlington girls 5, Morris Innovative 0
Darlington got some solid help form its seniors Thursday evening on Senior Night to shut out Morris Innovative for a 5-0 win in a girls' soccer game.
Julia Holmes scored a goal and had an assists, while also recording two saves in at goalkeeper for the Lady Tigers. Fellow seniors Alex Gardner and Hillary Tunnell also scored a goal.
Emma Good and Tanya Maples completed Darlington's scoring in the Area 7-A match.
The Lady Tigers (6-7, 4-0 7-A) will travel to Mt. Zion-Carroll on Tuesday.
Model girls 5, Gordon Central 1
Jennifer Espinoza scored four goals and the Model girls' soccer team rolled to a 5-1 win at Gordon Central on Thursday to stay at the top of the Region 7-AA standings.
Anna Ruth Parker had a goal and an assist for the Lady Blue Devils (12-1-1, 11-1 7-AA). Libby Upton recorded two assists, while Nora Grace Snow had one. Bethany Crawley had six saves in goal, while Melanie Morrison had two.
Model will play Tuesday on the road at Coosa.
Darlington boys 5, Morris Innovative 0
The Darlington Tigers improved to 4-0 in Area 7-A with a 5-0 shutout of Morris Innovative on Thursday at home.
Andre Mbakwe scored twice in the Senior Night victory, while Sarp Karcobagli, Adrian Garpvall and David Daniel-Markson added a goal each.
Philip Woford and Billy Biscoe combined in goal for the clean sheet, with Woford recorded five saves and Biscoe finishing with three.
Darlington (6-5) will travel to Carroll County on Tuesday for its final match of the regular season at Mt. Zion.
BASEBALL
Armuchee 14, Southeast Whitfield 4, 5 inn.
An 11-run second inning set the stage for Armuchee's 14-4 win over non-region foe Southeast Whitfield at home Thursday in five innings.
Christian Hale went 4 for 4 with two RBIs and two runs scored for the Indians, while Jacob Stanley added a home run, a double and two RBIs as well.
Brantson Duck had two doubles, a triple, an RBI and three runs scored, while Ethan Nixon had two hits, a double and an RBI. Bleu Swanson got the win, striking out four over all five innings.
Armuchee (12-11) is back in action today with a 5 p.m. game at Coosa.
GOLF
Floyd County teams play in four-team match
Three of Coosa's top four boys shot in the 40s but Gordon Central finished first the team scores of a four-team match at Meadow Lakes in Cedartown on Thursday.
Coosa finished second with a total of 189, while Model had a 196 and Pepperell finished with a 206. Gordon Central won with a 169 total.
Dawson Tate led Coosa with a 42 over nine holes, followed by Caleb Ray with a 43 and Griffin Goss with a 46. Brayden Cooper carded a 58.
Model's Cody Boazman was the low medalist for the match with a 38. Nicholas Tartar (50), Hayden Winkerman (52) and Bradley McCormick (56) rounded out the Blue Devils' top four.
Tom Vincent shot a 48 for the low score for Pepperell, followed by Michael Corntassel (51), Barrett Pence (52) and Kemp Edge (55).
Pepperell's girls played a round with Gordon Central's only girl and finished with a team score of 90. Josie McGraw and Sydnie Edwards each shot a 45, while Grace Hufford finished with a 46.