THURSDAY'S PREP ROUNDUP: Coosa finishes regular season with sweep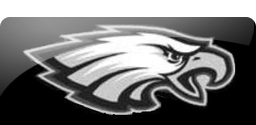 The Coosa volleyball team finished its regular season with a pair of wins against Dalton and Darlington at home on Thursday. The Lady Eagles beat Dalton 25-18, 25-11 and took down Darlington 26-24, 25-7. In the other match, Darlington beat Dalton 25-18, 25-16.
Taylor Roberts led the team with 16 kills, 14 blocks and 10 digs, while Kasey Thacker recorded seven kills, six aces and 23 digs. For Darlington, Julia Holmes notched 13 kills while Callie Maffett recorded 25 assists and 34 digs. Junior Alli Hagler led the team with 36 digs.
Coosa (41-5) hosts the Area 3-AA tournament on Saturday while Darlington is back in action Tuesday at Lakeview-Ft. Oglethorpe.
CROSS COUNTRY: Armuchee earns top marks
Armuchee's boys' and girls' finished first in the team standings of Thursday's cross country meet at Armuchee, which also featured runners from Model, Coosa and Unity Christian.
The Indians placed seven in the top nine of the boys' race with Armuchee's Chaney Holder finishing first with a time of 18:02. Sophomore teammates Alexander Stevens and Wes Connely were right behind him in second and third.
The Armuchee girls took four of the top eight spots, including freshman Chloe Purdy, who finished second overall with a time of 23:14.
Unity Christian junior Maggie Whitehead won the girls race with a time of 22:36. The boys' team finished fourth and sophomore Huston Bryant placed 10th overall with a time of 20:23.
Model's boys placed second in team standings and Coosa took third. Coosa's girls finished second overall.
Many local teams will compete in the 14th annual Darlington Cross Country Festival on Saturday.
SOFTBALL: Darlington 8, Christian Heritage 2
Darlington evened its Region 6-A record Thursday with an 8-2 win over Christian Heritage in Dalton.
Kathryne Ledbetter led the team with four hits and two RBIs, Ellie Gillis and Olivia Adams each had three hits, and Caroline Dingler and Gabby Fuller both had two RBIs. Josi McKibben led Darlington on the mound, allowing six hits and two runs in seven innings.
The Lady Tigers (10-9, 5-5) play again Monday when they host King's Ridge for their final regular season game.