STATE PLAYOFFS ROUNDUP: Rockmart powers through to 1st-round win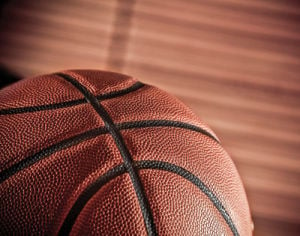 A solid fourth period sealed a win for the Rockmart boys' basketball team Saturday as they defeated Putnam County 51-43 in the first round of the Class AA state playoffs.
Playing on their home court at The Rock, the Yellow Jackets trailed 9-8 after the first period but took a 21-19 lead into halftime before outscoring the visiting War Eagles 30-24 in the second half.
Juke Boozer led Rockmart with 24 points and went 6-of-6 at the line in the 18-point fourth quarter for the Yellow Jackets. Teammate Sam Depew added 10 points in the game.
Rockmart (18-11) will travel to Columbus to take on Spencer in the second round on either Wednesday or Thursday.
Trion boys 79, Marion County 69, OT
Jayce Harris scored 10 of his 19 points in overtime and the Trion Bulldogs won their first state playoff game in five years, 79-69 over visiting Marion County.
Both teams fought to a 65-65 tie at the end of regulation in the Class A Public opening round contest, but it was all Trion in the final four minutes as the Bulldogs outscored the Eagles 14-4.
Jarret Gill was the leading scorer for Trion as the senior posted 23 points, including five 3-pointers. Blaine Woody and Jarret Van Gurp each scored 11.
Trion (17-11) is the No. 16-ranked team in the GHSA Class A Public Power Ratings and will travel to tap-ranked Calhoun County for the Sweet 16 later this week.
Monticello boys 49, Chattooga 44
Chattooga's season came to an abrupt halt Saturday as the Region 7-AA champion Indians came up short against Monticello, 49-44, in Summerville.
The back-and-forth battle in the first round of the Class AA state playoffs was capped by a 14-8 fourth period in favor of the visiting No. 4-seeded Hurricanes that sealed the upset.Jamarious Mosteller paced Chattooga with 16 points but was held scoreless in the final eight minutes. Devin Price added 11 for the Indians, while Jundraius Adams hit a pair of 3-pointers en route to eight points. Chattooga ends the season with a 23-4 record.
Elbert County boys 72, Pepperell 46
A tough matchup in the first round of the Class AA state playoffs didn't go Pepperell's way as the Dragons fell to Elbert County 72-46 on the road.
The loss ends a roller coaster season for Pepperell, which finishes with a 14-11 record after going 9-5 in Region 7-AA and finishing third in the region tournament.