SOFTBALL: Georgia Dream alive at Series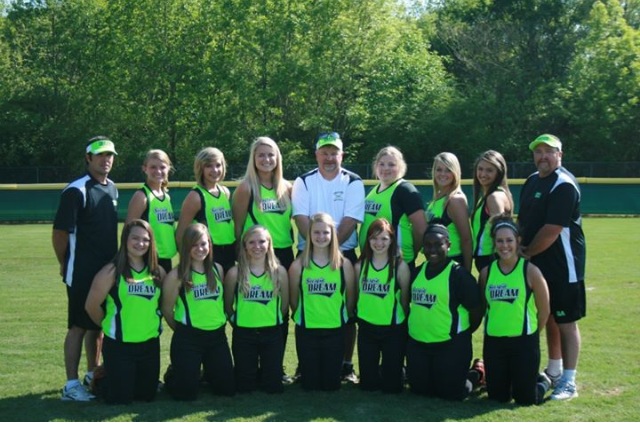 The Georgia Dream competed in the "Georgia World Series" in Toccoa on Saturday and will continue play today.
The travel softball team — comprised of players from Northwest Georgia — played three games the first day of the tournament, posting a 1-1-1 record.
The Dream earned a 12-11 win over the Cedartown Fusion in their first elimination game Saturday.
Jessica Arnold helped to carry the Dream offensively with a grand slam.
She also had a single that pushed in the winning run with two outs in the final inning.
Taylor Brasselton contributed with a two-run homer. Casey Padgett scored the tying run in the fourth and the winning run in the final inning.
The Dream roster includes players from multiple local schools:
l Armuchee's Allison Acker and Lindsey Smith;
l Pepperell's Erika Rick-man, Bailey Jackson, Arnold and Padgett;
l Rome High's Lindsey Touchstone, Hannah Abbott, Megan Harrell, Sarah Franklin, Tashira Welch;
l Coosa's Callie Wilson;
l Model's Kayla Merritt;
l Woodland's Brasselton.
The Dream will continue with elimination play today and is guaranteed a minimum of two more games.