SOCCER: Calhoun sweeps Dragons, Lady Dragons at Grizzard Park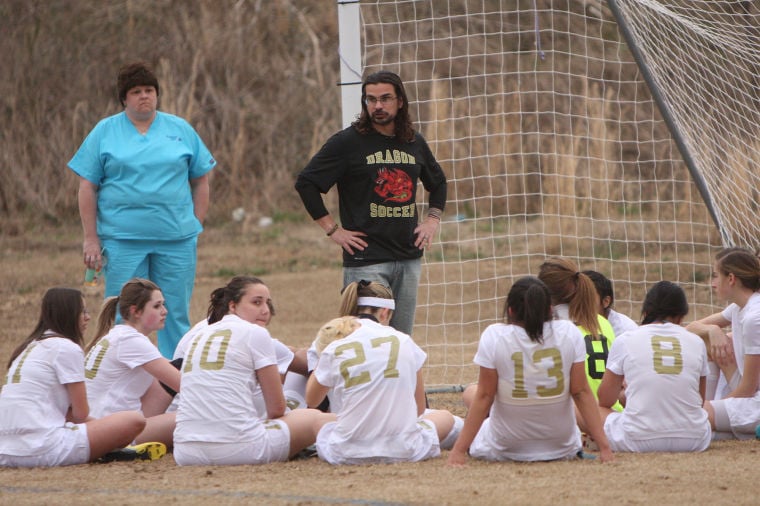 The Pepperell Dragons and Lady Dragons, who are playing their first season of varsity soccer, got playing time in Thursday before the rain swept across the area and were swept at Grizzard Park by Calhoun.
Lady Dragons' coach Kevin Geier was optimistic after the 10-0 loss to the Lady Jackets.
"I was very pleased with the effort my girls gave no matter what the score was," said Geier. "Calhoun is a tough team, and we played well."
For Calhoun, Allie Caldwell scored three goals, Drew Brock scored two goals, Heather Robinson scored two goals, Brittany Jensen scored one goal, Elizabeth Orellana scored one goal, and Katherine Chumpitaz scored a goal.
Abby Whittemore had an assist for the Lady Jackets.
Calhoun (2-0) hosts Armuchee on Tuesday.
In the boys' game, Calhoun's Darwin Lom scored three goals, and Erwin Flores, Luis Enriques, Javier Medina, Javier Velasquez, Alex Lopez and Alex Flores each scored one goal.
Erwin Flores added two assists, and Enriques, Brayan Fortado and Brandon Blaylock each had one assist.
Calhoun (2-0) hosts Armuchee on Tuesday.