SOCCER: Calhoun father-son duo each win Region Coach of the Year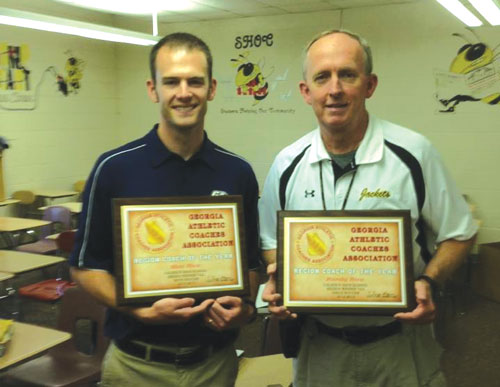 Calhoun coaches Matt Rice and Randy Rice were each rewarded for leading their teams to a stellar soccer season recently by each being named the Region 7-AA Coach of the Year.
Matt, the son of Randy, led the Calhoun boys to a 20-3 overall record, a Region 7-AA Championship and a state runner-up finish in Class AA, while Randy helped the Lady Jackets also capture a Region 7-AA Title and make an appearance in the state tournament while going 14-2-1.
This past season was Matt's second as head coach of the Calhoun boys and Randy's fifth season as head coach of the Calhoun girls.