SATURDAY'S PREP ROUNDUP: Rome girls take 2nd at Dalton Rotary Invitational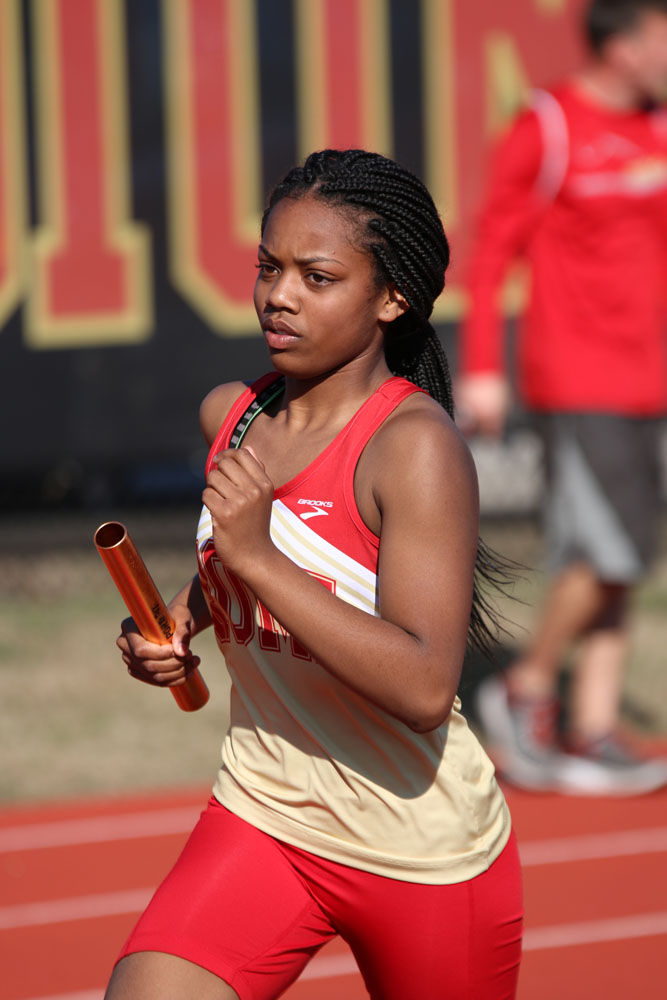 The Rome High track and field team split up on Saturday, but head coach Nick Bridges said he was proud of the outstanding performances from his athletes at each event.
Despite the cold, wind and sleet that came down at certain times, the Rome girls captured second in the team standings at the Ronnie McClurg­-Dalton Rotary Invitational, while another group went to the Yellow Jacket Invitational in Calhoun.
"We did well at both meets and had some kids that really competed well," Bridges said.
In Dalton, Jataria Jackson won the girls' 200-meter dash in 26.99 seconds, while Rome's girls' 4-by-100-meter relay team took first in a time of 51.09 seconds. Tacoria Williams came in second in the triple jump with a mark of 34 feet, 9½ inches, Renauzay Jackson was third in the long jump (16-7), and Madison Fielder took third in the shot put (32-3).
For the boys, Montrell Millsap took second in the 300-meter hurdles with a time of 40.41 and then placed third in the 110 hurdles, coming in at 16.04. Shidell Millsap, meanwhile, came in second in the 100 meters, posting a time of 11.15.
The depth of Rome's track team came out at the Calhoun meet. In the girls' events, Trenyonna Allen finished second in the 300 hurdles (57.49) and Chakielle Dennis placed third in the triple jump (32-6½). The Wolves' 4-by-400-meter relay team came in second with a time of 3:52.80.
Model also competed at the Dalton Rotary Invitational, with Kyla Reynolds posting a time of 1:01.43 for second in the girls' 400 meters.
SOCCER: Rome girls split matches
The Rome High Lady Wolves' soccer team went 1-1 on the final day of the Tournament of Champions in Jekyll Island on Saturday.
Rome began the day with a 3-1 loss to Oconee County. Gigi Gonsalves scored the lone goal for the Lady Wolves while keeper Kat Tracy had three saves.
Things turned around in the next game, however, as Rome's Rebekah Hufs­tetler posted six goals in a 9-2 win over Frederica Academy from St. Simons Island. Gonsalves scored the three other goals for Rome, Hufstetler had two assists and Ramsey Cook had an assist.
The Lady Wolves (3-6) will get back into Region 7-5A play Tuesday when they travel to Woodland.
BASEBALL: Coosa 3, Arabia Mountain 2
The Coosa baseball team got ahead of Arabia Mountain early and cruised to a 3-2 win Saturday afternoon in Cedartown.
Jay Hamby started for the Eagles (5-7) and went six innings with three hits and two runs allowed, while Dylan Callahan got the save. Both Caleb Shiflett and Mason O'Neal got a hit and an RBI in the game, and Hamby added an RBI at the plate.
Coosa scored all three of its runs in the first inning, taking advantage of a few mistakes by Arabia Mountain. The team then held on behind Hamby's pitching to get the win.
Coosa plays again Monday when it hosts Woodland.