PREP VOLLEYBALL: Rome, Model staying focused as area play nears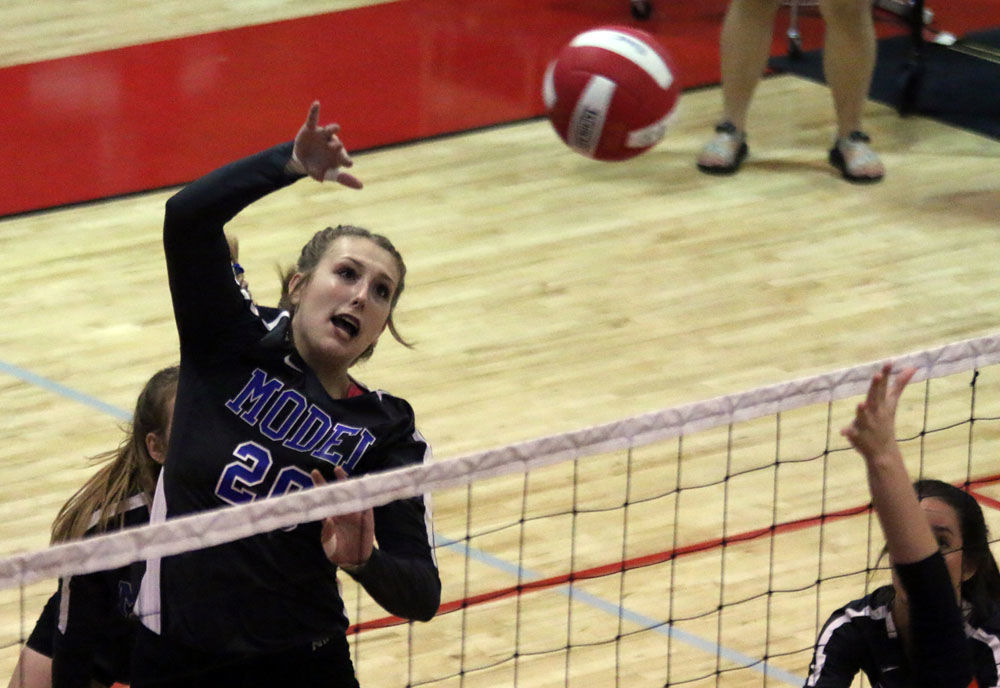 The Lady Wolves hosted the Lady Blue Devils and LaFayette for a tri-match Thursday night, with Rome falling to the Lady Ramblers 25-21, 25-21, and defeating Model 25-17, 23-25, 25-20.
The Lady Blue Devils were swept, losing 25-15, 25-9 to LaFayette in its opening match.
While Model didn't come away with a win, head coach Kendall Roberts was encouraged by what her team did on the court in their second match of the night. The Lady Blue Devils (5-11) came out stronger and more aggressive against Rome, forcing three matches against the Lady Wolves and giving Roberts more of an idea of what her team is capable.
"For sure we got better tonight," Roberts said. "I see a lot of potential in this team. We're at five wins. That's not a lot, but at the same time these girls are battling for these wins and that's what I want to see."
Brooke Roberts had six kills and four blocks on the night for Model, and Laura Kate Cole had two aces, five kills and eight digs.
The Lady Wolves (12-3) still have a good run going right before diving into area play with Thursday's loss to LaFayette the team's first almost two weeks. However, Rome coach Alecia Parker says her team has to step up defensively to be competitive when they meet Area 7-5A opponents Kell and East Paulding on Tuesday.
"If we can cover better every single play, then yes we're ready," Parker said. "We're being disciplined on serving, we're being disciplined on passing, but defensively we need to get better."
Katie Beth Davis had 14 kills and one assist for Rome in both matches, while Caroline Young had 24 assists, and Kallan Carper had eight kills and eight assists.