PREP VOLLEYBALL: Returning talent highlights 2018 season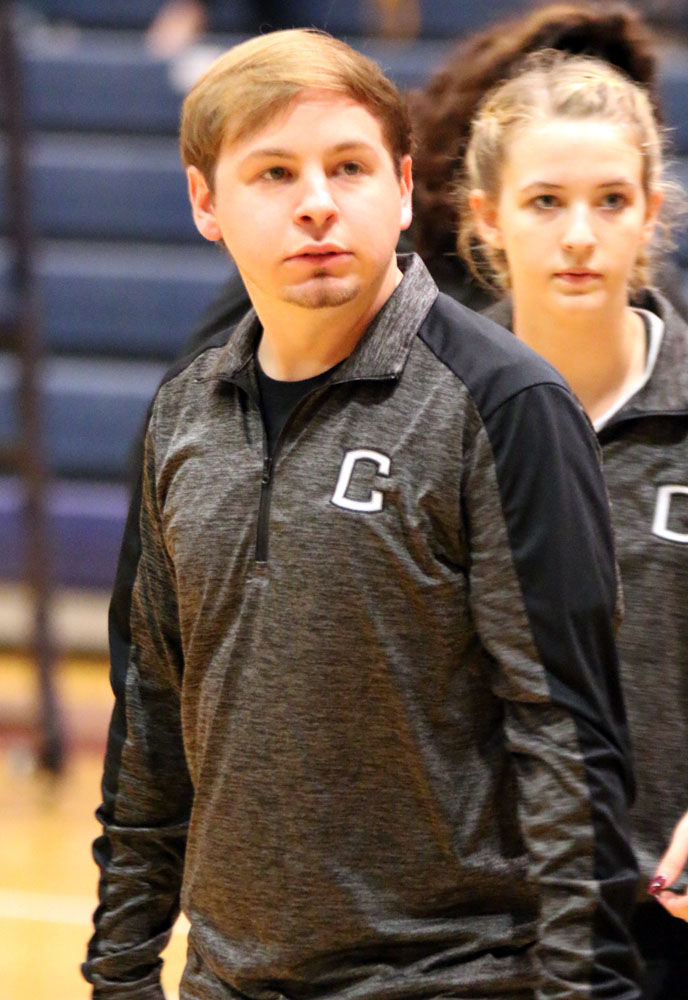 The Coosa Lady Eagles may have the highest hopes of all as the team comes into 2018 as the defending Class AA state champions and four-time region champs with a roster mostly intact from last season.
The season will get underway Tuesday with Coosa and Model at home, and Darlington and Rome on the road. Pepperell, Armuchee and Unity will get their seasons going Thursday.
Here is a closer look at local squads:
Armuchee Lady Indians
Key returning players: Bridgette Jones, Sr.; Bryson Smith, Sr.; Carson Powell, Jr.; Brette Bata, Jr.; Mercedes McLaughlin, So.
Outlook: First-year coach Teresa Yandell inherits an Armuchee team that looks to add on to its success from last season. The Lady Indians advanced to the Final Four, losing to eventual state champion Coosa. Yandell said she's been enjoying her time as the new coach for the Lady Indians, but she expects a lot from her new team. "We're having a lot of fun," she said. "We're getting along great, and there's a lot of camaraderie. We finished in the top four last season and we only lost two players, so it looks very good for this year."
Coosa Lady Eagles
Key returning players: Kasey Thacker, So.; Jordan Roberts, So.; Ashlee Bailey, So.; Debra Barker, Sr.; Brinley Smith, So.; Gracie Shumate, Sr.
Outlook: The Lady Eagles lose some talent from last year's team, including RN-T Player of the Year Taylor Roberts, but head coach Nic Hann says he's eager to get back on the court and make their way back to the state title match. Last season the team got revenge against 2016's loss to St. Vincent's by sweeping the same team for the state title. "Obviously expectations are high," said Hann. "After winning state last year, the girls want to return to the final. The girls are stepping up and working hard to get back to Atlanta in November. That's our ultimate goal — to get back to where we left off last year."
Darlington Lady Tigers
Key returning players: Annabelle Braden, Sr.; Lucy Bearden, Jr.; Makiya Mayes, Jr.; Alli Hagler, Sr.
Outlook: Second-year coach Jared Willerson led the Darlington Lady Tigers to the first round of the state playoffs last season and hopes his team can compete this season. That's the team's motto this year — to compete. One hurdle the team will have to face is the absence of junior Kate Monroe, who was to be an important piece of this year's team. She injured her knee during spring workouts and is out for the season. "We're going to be competitive, we're really deep at the outside hitter position," Willerson said. "We're getting better defensively. The motto this year is just going to be to compete. We're going to compete every set, every point."
Model Lady Blue Devils
Key returning players: Brooke Roberts, Jr.; Emma Dickinson, Jr.; Neely Brownlow, So.
Outlook: The Model Lady Blue Devils will be a young team with no seniors in the lineup, but head coach Kendall Roberts wants to see the team pull together, which she feels is more important than getting wins. "Our motto is 'One team, One heart,'" Roberts said. "That's what we've stressed — playing together and learning how the others play. No matter the outcome, play as a team, win as a team, and lose as a team. Hopefully we'll have more wins than losses at the end of the season."
Pepperell Lady Dragons
Key returning players: Maggie Bagwell, Sr.; Mattie Blalock, Jr.; Kinsey Wright, Jr.; Eva Ellenburg, So.
Outlook: After a succession of years missing the playoffs, head coach Lee Donahue and the Lady Dragons saw some success last season when they reached the opening round of the Class AA playoffs. Donahue feels the team will continue that success despite the loss of some players from last year's team. "We lost a couple of our varsity team, and we brought some off the JV team, but the main group that played last year is there," Donahue said. "We should be competitive. We want to be end up in October playing the best we can."
Rome Lady Wolves
Key returning players: Katie Beth Davis, Sr.; Kallan Harper, Sr.; Olivia Bardy, Sr.; Caroline Young, Sr.; Carol Saunders, Jr.; Abby Payne, So.; Abby Hart, So.
Outlook: The Rome High Lady Wolves will have a lot of experience on their team this year with four starting seniors coming back from last season. The Lady Wolves have been to the first round of the playoffs the past two seasons, but head coach Alecia Parker wants to improve on that, and is trying new things with her team to get them back. "We're excited about this season," said Parker. "We're going to be trying new plays, having new people, and new positions for different players. Last year we went to the first round and we're expecting to go further."
Unity Christian Lady Lions
Key returning players: Reagan Edwards, Jr.; Kristina Groux, Sr.; Maggie Whitehead, Sr.
Outlook: The Unity Christian Lady Lions are coming off a successful season last year when they won the GICAA Division I North region tournament and advanced to the quarterfinals of the state playoffs. The Lady Lions return most of their players from last season, but they will have a new head coach at the helm in Jessany Petricevic. "The excitement I have received from the team is what showed me they have the drive to be great," Petricevic said. "I look forward to working with this amazing group of young women."