PREP VOLLEYBALL: Coosa survives to win 2 on the road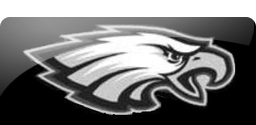 A challenging match against a Class 3A team began Coosa's first road trip of the season as the Lady Eagles visited Sonoraville.
Coosa dropped the first set against the Lady Phoenix 23-25 and then battled to take the next set 25-23. A decisive third set went to Coosa, 15-10. The Lady Eagles had fewer problems with Gordon Lee, sweeping the Lady Trojans 25-14, 25-11.
Taylor Roberts had 16 kills, five aces, nine blocks and 18 digs in the two matches for Coosa, while Jordan Roberts had 11 kills, two aces, four blocks and 13 digs. Brinley Smith finished with nine digs and 28 assists.
Coosa (6-0) will host Pepperell, Adairsville and LaFayette on Thursday with matches set to start at 5 p.m.