PREP TRACK: Darlington finishes 2nd and 4th at area meet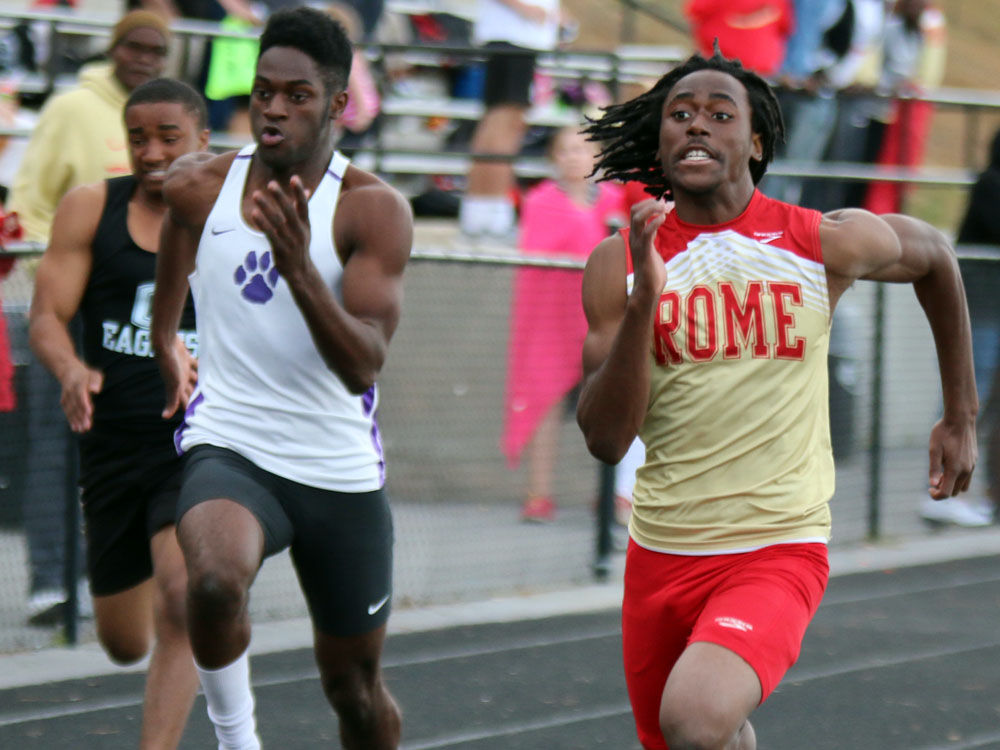 The Darlington Tigers performed admirably at the Area 4-A private track championship at Darlington, with the boys finishing in second and the girls finishing in fourth. In total, Darlington had four girls finish either first or second and nine boys do so.
The boys scored 147 points, just 22 points behind Whitfield in first place, while the girls scored 75 points, 59 points from first place Mount Paran.
On the girls' side, Kate Flory won the 3200 meters with a time of 12 minutes, 3.72 seconds and Kacey Kemp won the discus throw with a throw of 102 feet, eight inches.
Meanwhile, Anna Claire Atha finished second in the 400 meters with a time of 1:03.51 and Flory finished second in the 800-meter run at 2:27.45.
For the boys, Elijah McKoy won the high jump with a leap of 6-03 and the triple jump with a distance of 43-02.5, and Elijah Ball won the shot put with a throw of 49-09.
Ball also finished second in the discus throw with a throw of 129-10, while Lawson Blake finished second in the 3200 meters with a time of 10:43.71 and John-Prosser Deaton took second in the 800 meters at a time of 2:09.32.
Ruth Wilcox finished second in the 300-meter hurdles after posting a time of 42.89, Tijai Whatley got second in the 200 meters with a run of 22.65 and the 1600-meter relay team also took second place with a time of 3:37.34.
The Darlington athletes who finished fourth place or better move on to the Class A Private sectional meet on April 29 at Landmark Christian.