Prep Tennis: Pepperell downs Chatooga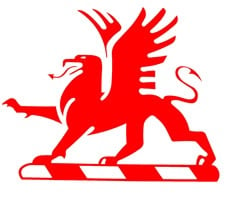 The Pepperell High boys and girls tennis teams both won big in their road match against Chattooga on Wednesday.
The Lady Dragons won all five sets, and the Dragons went 4-1 in their sets.
The singles girls winners were Hannah Mathis, Kailey Treglawn and Breanna Landers, who all won their sets 8-0.
For the girls' doubles, Blair Addison and Callie Nash teamed up to win their set, 8-0, while Morgan Newberry and Langley Graham also won 8-0.
In the boys' singles Grafton Flock won 9-7 and Marlin Wright won 8-0.
Austin Strickland and Cade Alford won their doubles set 8-5, while Noah Whorton and Michael Barwick beat their doubles opponenet 8-0.