PREP TENNIS: Unity girls win region championship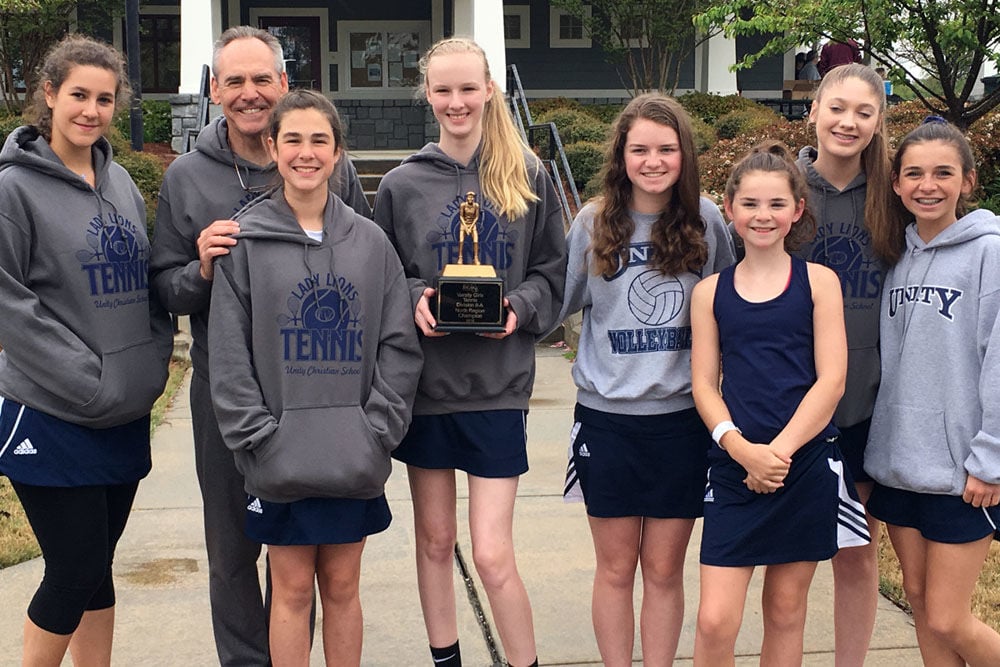 The Unity Christian School girls' tennis team captured the 2018 GICAA Division II-A North title this week as it gets set to host the conference's individual state championships next week.
Unity has won the last two region titles and continues to be one of the top tennis teams in the GICAA, as well as holding its own against area teams. It has gone undefeated against region opponents throughout the season.
The Lady Lions had all three singles players and both doubles teams qualify for the state event with each one finishing in the top four at region. It will be held Tuesday at the Rome Tennis Center at Berry College.
In the team's region tournament on Monday in Conyers, Dory Williams stood out in the singles competition, winning the region title for the second year in a row. The freshman went 3-0 at the tournament, losing just five points in the pro set event.
Angelle Thornton finished second in singles, while Mackie Williams was third. The doubles team of Mary Williams and Tori Calvert came in second, while Rebecca Ackerman and Madelyn Taylor finished third.
Unity will get a warm up in on Monday when it hosts Central Christian Academy at the tennis center at 4 p.m.