PREP SWIMMING: Rome swimmers earn all-state honors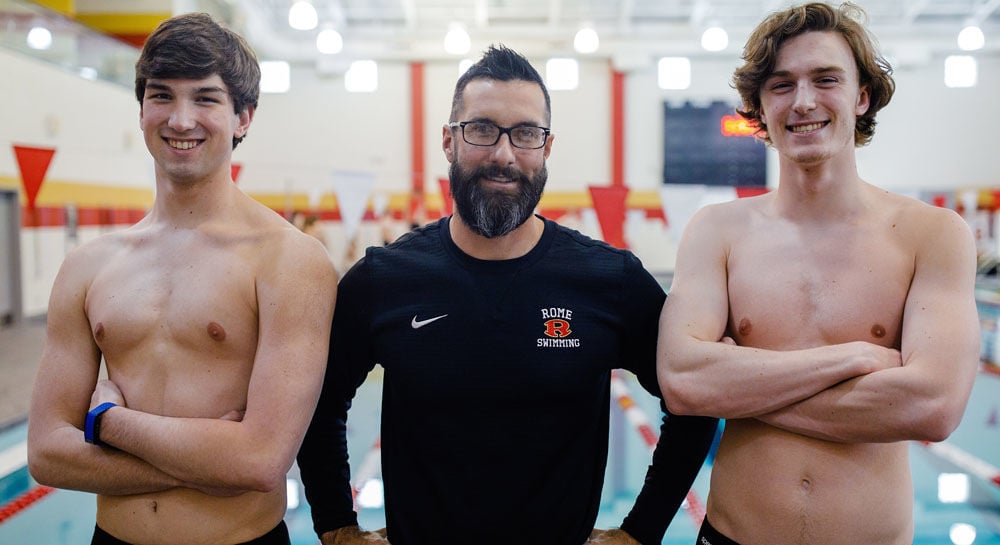 Hunter's efforts not only earned him three finishes atop the podium but also landed him the title of Georgia Male Swimmer of the Year for Class 4A and 5A from the Georgia High School Swim Coaches Association this past weekend.
"I think this is as much a team award as it is an individual award," Rome High swim coach Joey Powers said. "Everyone knew Mason was really good, but they also knew they all had to push to keep up. No one on this team, boy or girl, wanted to let the team down. That was a big factor in how well everyone did this season."
Hunter won his second straight state title in the 100-yard breaststroke and set the state record as well. He also won the state title in the 200 individual medley and swam a leg on Rome's state championship-winning 200 medley relay team.
Rome's Samson Mumber, who placed third in the 100 backstroke, also earned first team all-state recognition. Mumber, Hunter, Kent Schirmacher and Kenta Davis also earned first team all-state honors as members of the Wolves' 200 medley relay team.
Powers also singled out senior swimmers Emma Rose Bailey and Anna Waguespack for their contribution to the program.
"The guys have been getting a lot of notoriety, which they deserve, but the senior leadership on this team from Emma Rose and Anna also played a big role in the season," he said. "They were an integral part in this team rallying together around the guys and helping cheer and push them to some historic swims."