PREP SPORTS: Teams prepare for postseason play this weekend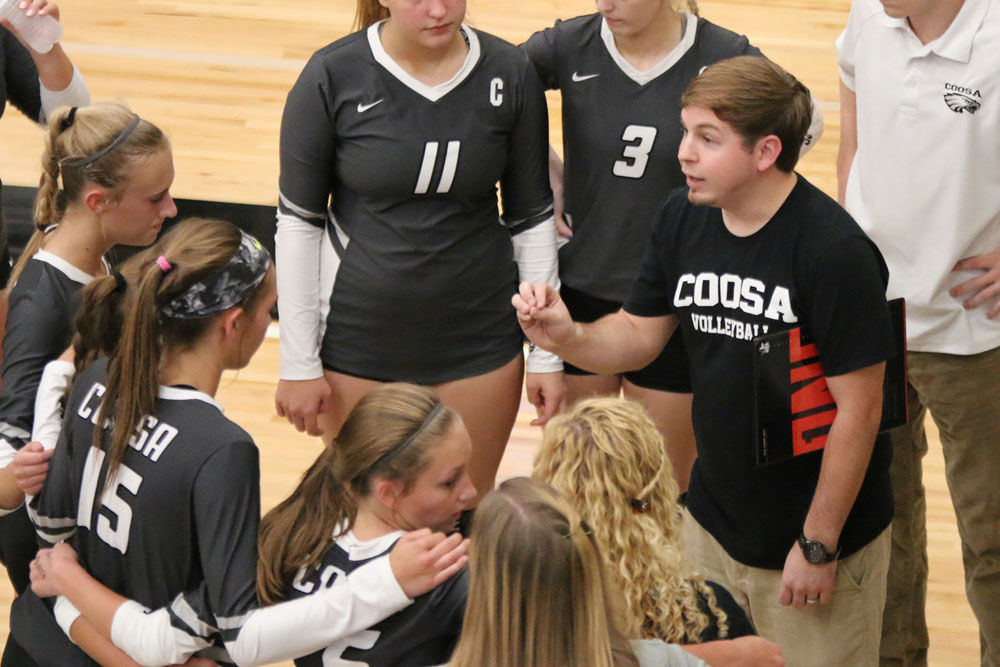 Local high school softball and volleyball teams will be out in full force on Saturday as the Region 7-AA softball tournament and the Area 3-AA volleyball tournament both take place in Floyd County.
Six of the eight softball teams in Region 7-AA will be in action at Alto Park starting at 11 a.m., while area No. 1 seed Coosa hosts the 3-AA tournament starting at 9 a.m. The Lady Eagles, who finished second in Class AA last season, will be looking to capture their fourth straight area title.
"We're still just approaching it as if it were the first," Coosa coach Nic Hann said. "We're trying to make us better and better every day, and just challenging the girls to get every point. Instead of focusing on what other team is doing, we need to just worry about ourselves and what we can control."
Hann said 6-foot-1 senior Taylor Roberts has improved her game week by week through the season and come into her own as not just an athlete, but as a leader as well. "Taylor has really taken her game to the next level," Hann said. "When girls see her having a good time on the floor, they start to get more comfortable and have a good time too, so they feed off of her enthusiasm."
He said Roberts' sister, Jordan Roberts, and Kasey Thacker have both stepped their game up in the last two weeks and he's excited by the prospect of having them provide more options for the team in the middle.
Coosa (41-5) will start Saturday against Rockmart, the tournament's No. 8 seed, while No. 2 seed Chattooga begins with No. 7 seed Dade County.
Armuchee (17-13) comes in as the No. 3 seed and will start with Model (3-27), which is the No. 6 seed. The final opening round pairing is No. 4 seed Pepperell (11-13) facing Gordon Central. The championship match is scheduled to start at 4 p.m. and the top four teams earn a berth in the state playoffs.
Meanwhile, Saturday will be just the first day of the Region 7-AA softball tournament at Alto Park. Top two seeds Rockmart (24-2) and Armuchee (12-9) have byes in the opening two rounds and will join the bracket on Monday.
Games will continue Tuesday and Thursday, with the title game to start at 6 p.m. in the double-elimination bracket.
Indians coach Shane Arp is looking forward to seeing how his team performs after overcoming adversity in two of its last three games to lock in the No. 2 seed.
"We preach and talk about no peaking in August and not playing your best ball until later in the season," Arp said. "There will be some great ballgames being played at Alto Park. It will be unreal. A bunch of good teams will come in, and we'll see who is able to work their way out of it."