PREP SOFTBALL: Rockmart advances to state championship game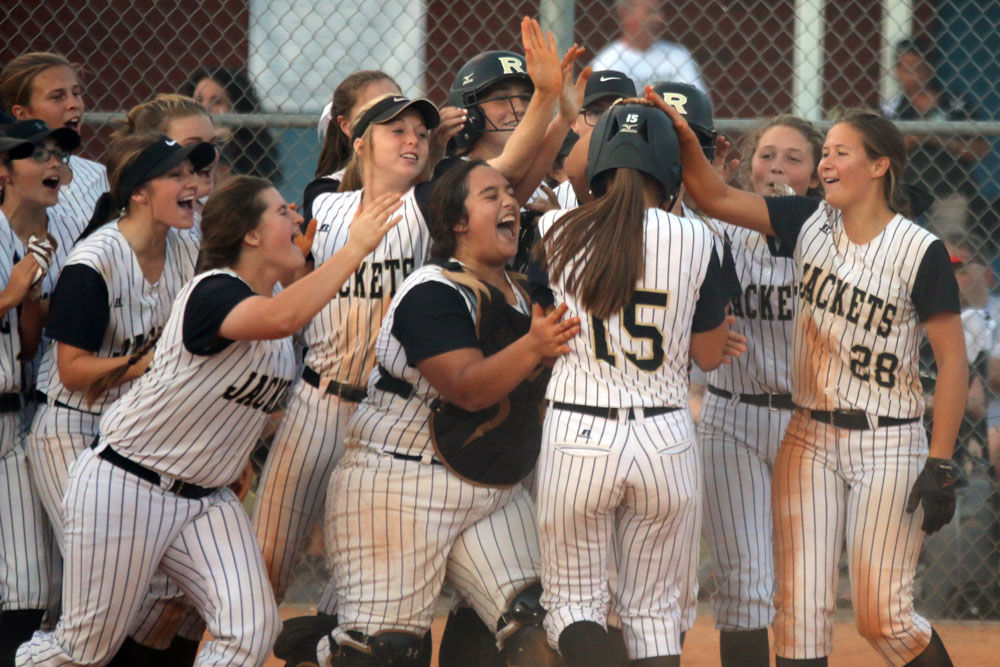 Rockmart rode behind a masterful pitching performance from Emily Loveless and beat Monticello 1-0 to advance to the state final in Columbus on Friday afternoon. It was the Lady Jackets' 16th consecutive victory.
The win against Monticello featured only four hits by both teams, as Rockmart got hits from Cambree Stanley and Loveless. A Calhoun run in the fourth inning broke the scoreless tie and gave the Lady Jackets the winning margin.
Loveless was dominant on the mound, going all seven innings and surrendering just one hit and one walk all game.
Pending weather, Rockmart (34-2) will play the state championship game at 9 a.m. today against Monticello. If the Lady Jackets lose, they play Monticello again at 11 a.m. with both teams having a chance to win the title.
If the games are postponed due to weather, they will be rescheduled at Rockmart on Monday
Rockmart got to there after beating Armuchee 10-2 in five innings late Thursday night. The Lady Jackets poured in five runs in the fifth inning to finish off the Lady Indians and win via run rule.
Caroline Conring led the team with three hits and three RBIs while Kelsea Elrod had three hits and two RBIs. Cambree Stanley added two hits and two RBIs while Carlee Graham started the game and allowed three hits and two runs in five innings.
Armuchee (18-13) saw its season come to an end as it lost 3-0 to Banks County on Friday afternoon in Columbus. Banks County scored two early runs in the first three innings and could not recover.