PREP SOFTBALL: Heard County too much for Lady Dragons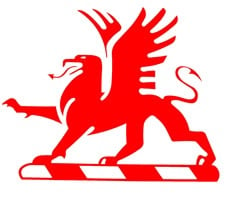 The Pepperell Dragons battled against Heard County on Wednesday, but the Braves were a bit too much, topping the visiting Dragons in two games, 7-0, 10-2, to advance in the Class AA playoffs.
After losing 7-0 in the first game, the Dragons battled hard in the second, taking a 2-1 lead early in the game.
"I really thought that our girls competed today," Pepperell coach Jeff Rickman said. "They played their best, and they played their hearts out. I'm proud of the way our kids battled."
Bailey Jackson, who pitched both games for the Dragons, and Emily Hall each had hits in the first game.
In the second game, Pepperell's bats lit up, recording seven hits against the Braves.
Brionna Henderson led the hit parade with two hits. Jessica Arnold, Daylee McGraw, Jesse Burkhalter, Yasmin Silvey and Casey Padgett all had hits. McGraw and Arnold each had an RBI.
Although, the Dragons season now comes to an end, Rickman said he was pleased with how the season went.
"I'm very proud of the way the girls peaked at the right time. I'm proud of them for making the state tournament," Rickman said. "They played well. They played over my expectations, and I'm just very proud of them."