Prep soccer: Lady Dragons win historic match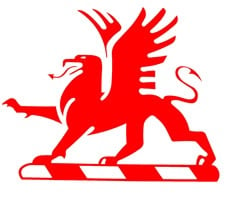 The Pepperell Lady Dragons made school history in a big way on the soccer field Monday night.
In the first ever Pepperell soccer game, the girls team downed Morris Innovative on the road in a shutout, 7-0.
Elizabeth Arias had three goals for the inaugural Lady Dragons, Melora Kay scored two and Savannah Barnett and Necie Campbell had one apiece.
"I'm very proud of our girls," said Lady Dragons coach Kevin Greer.
"They played good and with heart, and I'm proud of the overall effort."
Greer and his team couldn't have asked for a better way to start a brand new program.
"It's really nice to get the first win ever," he said.
The boys team on the other hand fell to Morris Innovative on Monday night, 5-1, but coach Brian Crick saw potential and ability in his team's opening game.
"Overall, I saw promising things, and now we have an opportunity to build on those," Crick said.
One of those promising aspects was keeper Jox Duarte.
"Our keeper made a lot of saves," said Crick. "We had a lot of unlucky bounces, but he played a heck of a game."
Crick also said playing on a Monday after having the weekend off gave them little time to work out the kinks.
"We had our first game today without practicing between now and Friday's scrimmage, so some things were a little rusty," he said.
Scoring the one goal for the Dragons was Felix Guijosa.