PREP ROUNDUP: Rome VB opens area with split on the road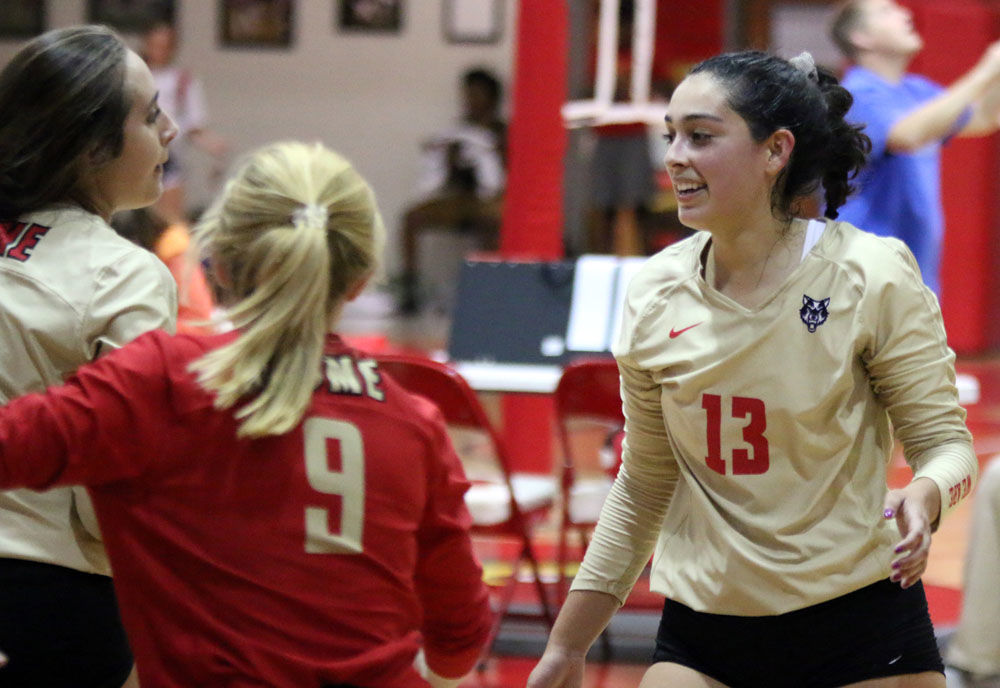 The Rome Lady Wolves opened Area 7-5A play Tuesday evening at Cass and came away with a split as the team lost to Kell but swept East Paulding.
Rome (14-4, 1-1) took the opening set against Kell 25-21 but was unable to continue its momentum, dropping the next two 25-11, 25-8. A 25-14 win in the first set against East Paulding was followed by a tough 26-24 victory.
Carol Saunders had five blocks for the Lady Wolves, while Caroline Young served well and Katie Beth Davis had a good showing on offense. Rome travels to Chattooga on Thursday.
SOFTBALL
Trion 13, Darlington 3
Darlington saw a 2-0 lead disappear over the final four innings of Tuesday's game as Trion capitalized on the Lady Tigers' mistakes and went on to a 13-3 win in the Region 6-A/A contest.
Karoline Hunt went 3-for-4 with an RBI for Darlington while Sydney Seymour tacked on a home run and Caroline Dingler had an RBI and a double. The Lady Tigers (2-11, 0-4 6-A/A) committed seven errors while Trion had 11 unearned runs.
Darlington will return to action Thursday at Mt. Zion in Carroll County.
Kell 3, Rome 2
The Rome Lady Wolves nearly pulled off a comeback win on the road Tuesday but came up just short in the Region 7-5A game at Kell, 3-2.
McKenzie McNitt went the distance in the circle for Rome, while Riley Jenkins and Cassie Covington each had a double and Cameron West had an RBI.
Rome will play again Thursday, this time hosting Kell for a 5:30 p.m. start.