PREP ROUNDUP: Coosa takes a pair of losses in state playoff tune-up matches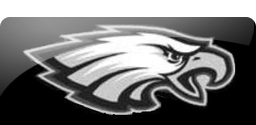 The Coosa volleyball team dropped two matches in a tune-up to the state playoffs, losing to Sand Rock 25-16, 25-20 and losing to Sardis 25-20, 25-20 in Leesburg, Alabama on Tuesday.
Kasey Thacker led the team with 14 kills, six blocks and nine digs while Brinley Smith contributed 27 assists. Jordan Roberts tallied six kills, three blocks and six digs.
The Lady Eagles (45-7) play again when they host their state playoff first round game against Kipp Atlanta next Tuesday night.
Unity Christian comes up short in defensive battle
The Unity Christian Lady Lions picked up some competition against Cornerstone Prep on the road Tuesday but dropped the match, 18-25, 16-25, 22-25.
Kristina Groux finished with 16 digs for the Lady Lions while Macky Wiilliams  had 15 digs and freshman Mary Elizabeth Whitley had six soft blocks. 
Coach Trish Abston said the non-region match was a good warm-up for their region tournament, which is Thursday at Horizon Christian Academy in Cumming. Unity enters as the No. 1 seed after going undefeated in region play this season.