PREP ROUNDUP: Coosa picks up volleyball wins over Armuchee, Chattooga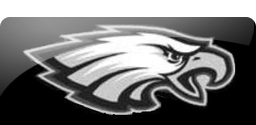 Floyd County rivals Armuchee and Coosa battled on the volleyball court Thursday, but the Lady Eagles came out ahead to compete two wins on the road.
Chattooga hosted the tri-match, with Coosa defeating the hosts 25-11, 25-19. The Lady Eagles (11-5) won the first set against Armuchee, 25-13, but the Lady Indians edged Coosa 25-23 in the second set. Coosa managed to wrap up the match with a 25-17 final set.
Kasey Thacker finished the evening with 17 kills, 23 digs and five aces for Coosa. Jordan Roberts had 14 kills and eight aces, while Debra Barker had 28 digs and Brinley Smith had 46 assists in the two matches.
Armuchee (7-6) defeated Chattooga, 25-23, 25-21.
SOFTBALL
Pepperell 15, Model 3, 5 inn.
Pepperell's Chloe Jones threw a complete game, struck out seven and held Model to two hits Thursday as the Lady Dragons rolled to a 15-3 win against the Lady Blue Devils at Model.
Jacey Blanton had three hits for the Lady Dragons (7-2, 4-2), and Josie McGraw and Jones had two hits apiece.
Model's (1-6, 1-6) McKinley Klink took the loss while striking out four.
Woodland 6, Rome 2
Rome High looked to be on the verge of its first Region 7-5A victory Thursday before Woodland broke open a tied game with four runs in the final two innings, handing the Lady Wolves a 6-2 loss.
Maci Andrews had an RBI and run scored for the Lady Wolves (3-12, 0-7), Madison Ingram scored a run, and McKenzie McNitt had an RBI.
McNitt also took the loss in the circle, going six innings and giving up 12 hits and five earned runs.
Bowdon 4, Darlington 3
Darlington fought for seven innings Thursday on the road but fell victim to a walk-off win by host Bowdon in a Region 6-A/A game, losing 4-3.
The Lady Tigers (2-10, 0-3 6-A/A) had a 2-0 lead going into the bottom of the fourth. Bowdon then tied it up with a two-run inning before taking a 3-2 lead in the fifth. Darlington evened the score in the sixth before the Lady Red Devils had the final say in the seventh.
Sydney Seymour and Olivia Adams went 2-for-3 for Darlington, with Seymour getting a double and Adams hitting a solo home run. Kathryne Ledbetter and Karoline Hunt both went 1-for-3 with an RBI.