PREP FOOTBALL Tonight's Game Capsules, Sept. 29, 2017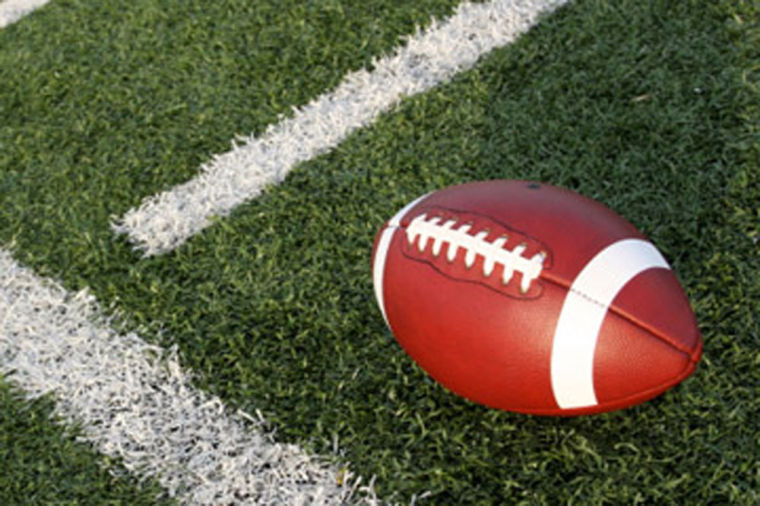 CARROLLTON (4-0, 2-0) AT ROME (4-0, 2-0)
SERIES HISTORY: Carrollton leads 2-1
LAST MEETING: Sept. 30, 2016; Rome won 45-28
OUTLOOK: A battle of the unbeatens at Barron Stadium caps off a highly-competitive first half of the schedule for the Rome Wolves. With the defense providing a strong foundation, the Wolves have continued to build off of the momentum of their state championship run. Carrollton QB Mark Wright is a concern, but Rome's defensive line will be prepared for the challenge.
COOSA (3-2, 1-1) AT ARMUCHEE (1-4, 0-2)
SERIES HISTORY: Coosa leads 33-5
LAST MEETING: Sept. 30, 2016; Coosa won 27-14
OUTLOOK: Both teams come into tonight's contest looking for some redemption and a win after tough losses last week. Armuchee gave up two late touchdowns against Model last week, while the Eagles lost a close one to Pepperell after penalties and injuries caused them problems. The Indians have made progress early in the season, but Coosa has power at the skill positions.
MODEL (1-4, 1-1) AT PEPPERELL (3-2, 2-0)
SERIES HISTORY: Pepperell leads 31-20-3
LAST MEETING: Sept. 30, 2016; Pepperell won 28-14
OUTLOOK: Pepperell's Homecoming game will be a chance for the Dragons to take another step in their quest to repeat as Region 7-AA champs, but Model will be hoping to spoil the party. The Blue Devils have some surprises in the backfield, but Pepperell's experience will have the advantage as QB Trevor Thomas and the Dragons' receivers have been proving this season.
RN-T PICK: Pepperell by 24
MT. ZION-CARROLL (4-0, 1-0) AT DARLINGTON (3-2, 2-0)
SERIES HISTORY: Darlington leads 7-2
LAST MEETING: Sept. 30, 2016; Mt. Zion won 25-17, 3OT
OUTLOOK: Two solid wins have given Darlington some momentum heading into their first big subregion battle. RB Tijai Whatley and QB Griffin Brewster are taking possession of the offense. Mt. Zion's closest test this season was a 14-0 win over Coosa at home. Its other three opponents have just three wins between them. The Tigers are ready to wash away last year's meeting.
RN-T PICK: Darlington by 7
ROCKMART (3-2, 2-0) AT CHATTOOGA (1-4, 1-1)
SERIES HISTORY: Chattooga leads 19-10
LAST MEETING: Sept. 30, 2016; Rockmart won 17-10
OUTLOOK: A Rockmart-Chattooga matchup can guarantee a bruising battle between two of the most hard-nosed teams in Northwest Georgia. And despite Chattooga's record, they still have some skilled athletes that can run havoc on an opposing defense. But Rockmart is fast and efficient with players like Zabrion Whatley and Markus Smith leading the Jackets into this 7-AA showdown.
RN-T PICK: Rockmart by 13
LaGRANGE (0-5, 0-1) AT CEDARTOWN (4-1, 0-1)
SERIES HISTORY: LaGrange leads 5-3
LAST MEETING: Sept. 30, 2016; Cedartown won 27-17
OUTLOOK: Cedartown returns home after a rough opening to its Region 5-4A schedule and they will be itching to get back on track after a 4-0 start to the season. LaGrange comes into tonight winless and has scored only 16 points in five games. The Bulldogs' 41-7 loss at Cartersville last week shouldn't keep them from continuing the type of season they are capable of achieving.
RN-T PICK: Cedartown by 28
HARALSON COUNTY (0-4) AT CALHOUN (4-1)
SERIES HISTORY: Calhoun leads 3-0
LAST MEETING: Sept. 30, 2016; Calhoun won 44-7
OUTLOOK: Calhoun has found more balance and consistency on offense after its lone loss three week ago at Cartersville. And that's not going to be good for the winless Rebels from Haralson County. Jacket running back Zack Fuller had more than 200 yards rushing and three TDs last week against North Murray while QB Gavin Gray passed for 262 yards and two scores.
BREMEN (5-0) AT SONORAVILLE (3-2)
SERIES HISTORY: Sonoraville leads 1-0
LAST MEETING: Sept. 30, 2016; Sonoraville won 28-21
OUTLOOK: A stout Bremen team visits Sonoraville tonight to open the 6-3A South subregion schedule, and the Phoenix will have to find some focus early if they hope to defend their home turf. Sonoraville has had mixed results to start the season, and last week's three-point loss to Ringgold was tough.
Series history and scores provided by Georgia High School Football Historians Association, GHSFHA.org.