PREP FOOTBALL: Scrimmages will give coaches better look at teams prior to regular season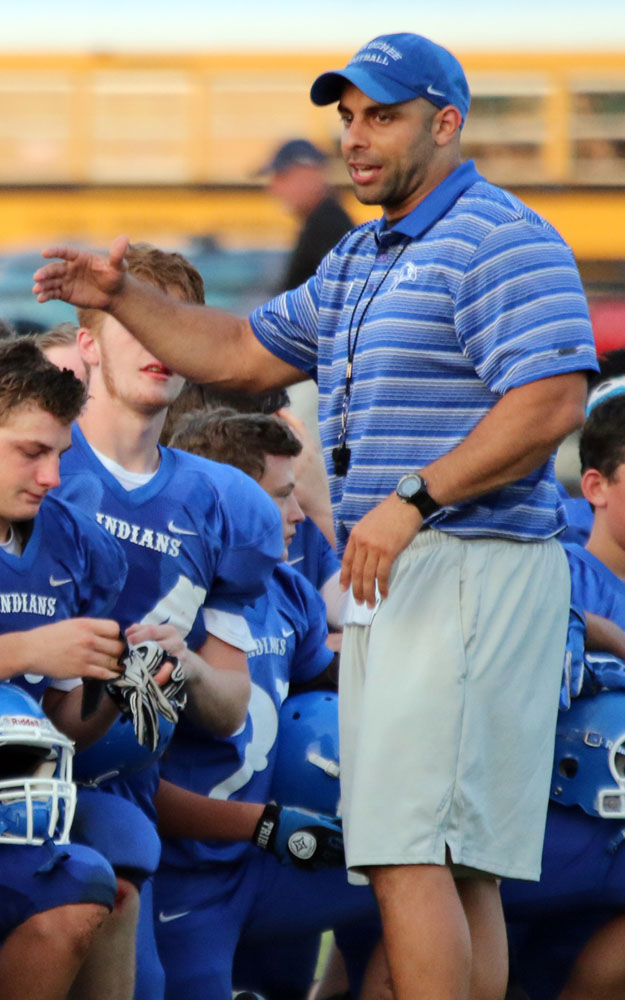 Three weeks of preseason practice has led high school football teams to finally being able to line up across from somebody different at the line of scrimmage.
Six Floyd County teams will be on the field tonight, both at home and on the road, as they compete in the first batch of preseason scrimmages.
"The big difference is that it is somewhere between a practice and a game," Darlington coach Tommy Atha said. "It's a little more game-like than the spring, but it's still about getting guys on the field and fundamentals and seeing who does what."
The Tigers are at home tonight as they welcome Rockmart to Chris Hunter Stadium for a scrimmage at 7:30 p.m. Armuchee, meanwhile, is hitting the road north to a scrimmage at Southeast Whitfield, which is set to start at 7 p.m.
Rome High will host Pebblebrook at Barron Stadium, while Model hosts Cedartown and Coosa hosts Pickens County. Pepperell is playing their scrimmage against Paulding County in Dallas.
Armuchee head coach Muhammad Abdellatif is content with making the trip to Dalton, seeing it as a way to prepare his team a little more for the grind of the season, especially with two of their first three games of the season at LaFayette and Temple.
"I think it is good to just get this out of the way, being able to get off the bus and playing somewhere else," Abdellatif said. "Just fun to see where we are and what our focus is when we are playing away from our field."
Abdellatif said their main objectives going into tonight are to stay competitive and stay healthy, but that concern about health certainly will not keep them from playing 100 percent the entire scrimmage.
"There's no holding back. You can't play thinking, 'I have to stay healthy,'" Abdellatif said. "We are going to go out there and compete our butts off, and hopefully we stay healthy based on what we have done in the weight room."
This is the second year in a row Darlington has scrimmaged against Atha's alma mater. He said he wants to treat the preseason like non-region play, meaning going up against the toughest teams they could find.
Rockmart will be a good test as the Jackets went 9-3 last season, advancing to the second round of the state playoffs. They also have several athletes returning from last year's squad.
The Tigers, more than anything, just want to gain some experience and get each unit enough reps during the game. Atha wants to see who is capable of executing plays beyond the realm of a practice.
"I want our team to get after it, stay aggressive. And it's good to get that opportunity early," Atha said.
TONIGHT'S SCRIMMAGES
Armuchee at SE Whitfield, 7 p.m.
Cedartown at Model, 7:30 p.m.
Pebblebrook vs. Rome, at Barron Stadium, 7:30 p.m.
Pickens County at Coosa, 7:30 p.m.
Pepperell at Paulding County, 7:30 p.m.
Rockmart at Darlington, 7:30 p.m.