PREP FOOTBALL: Rome's Griffin up for USA Today Top Star honor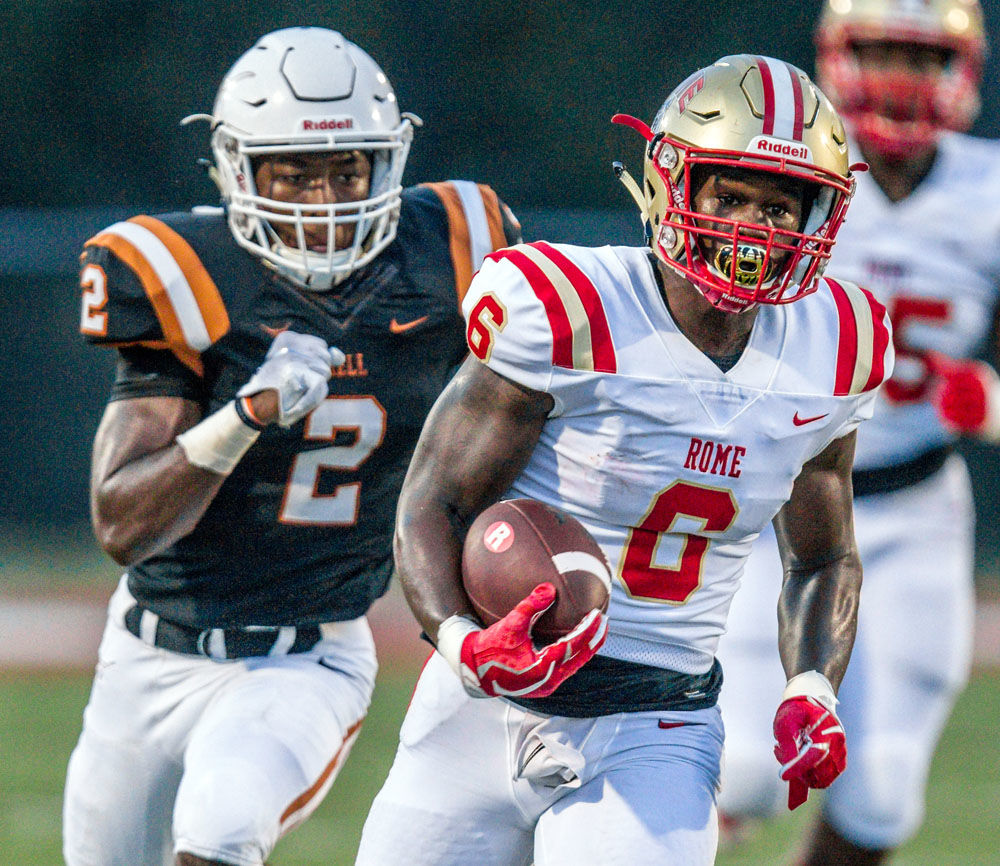 Rome running back Jamious Griffin is one of the players up for the USA Today Super 25 Top Star poll for Week 5 with fans able to vote on the USA Today High School Sports website.
Behind a strong offensive line and with the help of a stifling defense, Griffin racked up 310 yards of total offense and four touchdowns against the Longhorns, giving the Wolves their 30th straight win and a 1-0 mark in region play.
The Wolves are ranked at No. 20 in the USA Today Super 25 and are the highest-ranked team from Georgia in the nationwide ranking.
Rome is back at Barron Stadium on Friday hosting another region challenger in the Carrollton Trojans. Both teams come into the game undefeated and looking to take a firm grip of the top spot in 7-5A.
The two-time state champion Wolves have won both meetings with Carrollton under head coach John Reid, including last year's 45-24 victory that was also played at Barron Stadium.
The game starts at 7:30 p.m. and will be broadcast live on Georgia Public Broadcasting stations as well as GPB.org.