PREP FOOTBALL: Rome's Anderson set for Army All-American game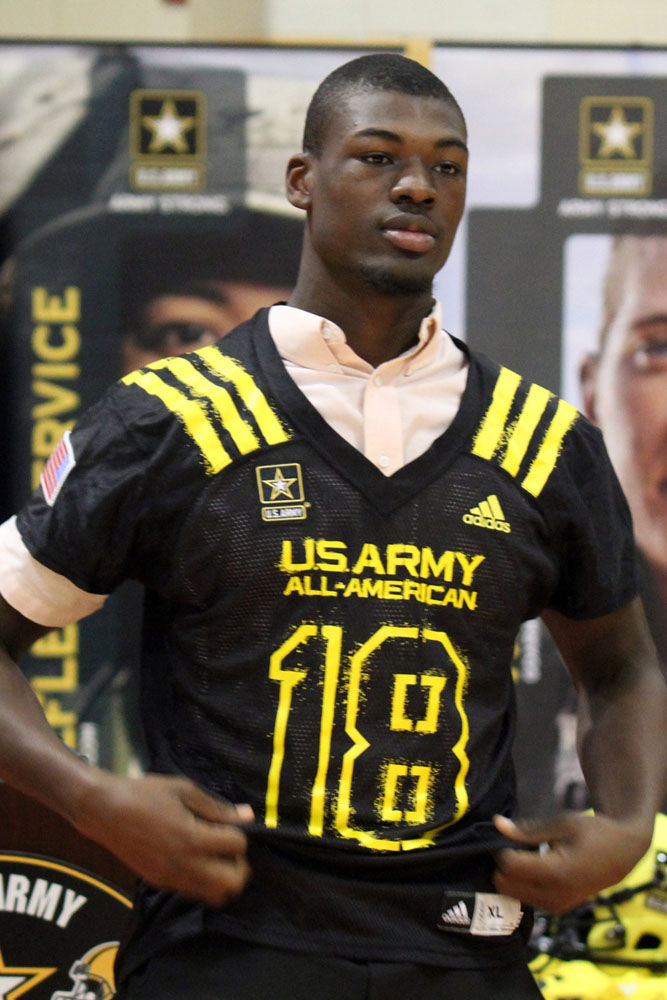 While he will soon be spending plenty of time in Athens, Rome High senior Adam Anderson has spent this week in San Antonio, Texas, meeting other players and getting ready to exhibit his talent on national television.
The 6-foot-4, 218-pound defensive lineman will play in the 2018 U.S. Army All-American Bowl today, which features the country's top 100 high school senior football players. The game will be broadcast on NBC beginning at 1 p.m.
Anderson, who signed to play for Georgia last month, is a five-star recruit according to 247Sports, which ranks him as the No. 1 outside linebacker in the class of 2018. He has been a pivotal part of Rome's defense in his time with the Wolves as they have won back-to-back Class 5A state championships.
Rome head coach John Reid and many of the Wolves' coaching staff made the trip out to San Antonio this week to see Anderson. Reid said from the footage he's seen Anderson should do well this afternoon.
"I think he'll really play well in this game," Reid said. "I think they'll have a hard time blocking him. I've seen some of the videos, and he's just killing the tackles."
Anderson had 71 tackles, 20 tackles for loss and 13 sacks prior to the state semifinal game against Buford last month, and was consistently a problem for opposing offenses throughout the playoffs, along with his fellow defensive linemen.
There are some familiar faces joining Anderson on the East team in today's game, including Georgia commit and Warner Robins offensive lineman Trey Hill, Clemson signee and Cartersville quarterback Trevor Lawrence and Pace Academy's Jamaree Salyer, who signed with Georgia last month along with Anderson.
WHAT: 2018 U.S. Army All-American Bowl
WHERE: Alamodome, San Antonio
TV: NBC: WXIA (Comcast channel 11) or WRCB (Comcast channel 3)