PREP FOOTBALL: Pepperell bringing confidence into 2nd round against Heard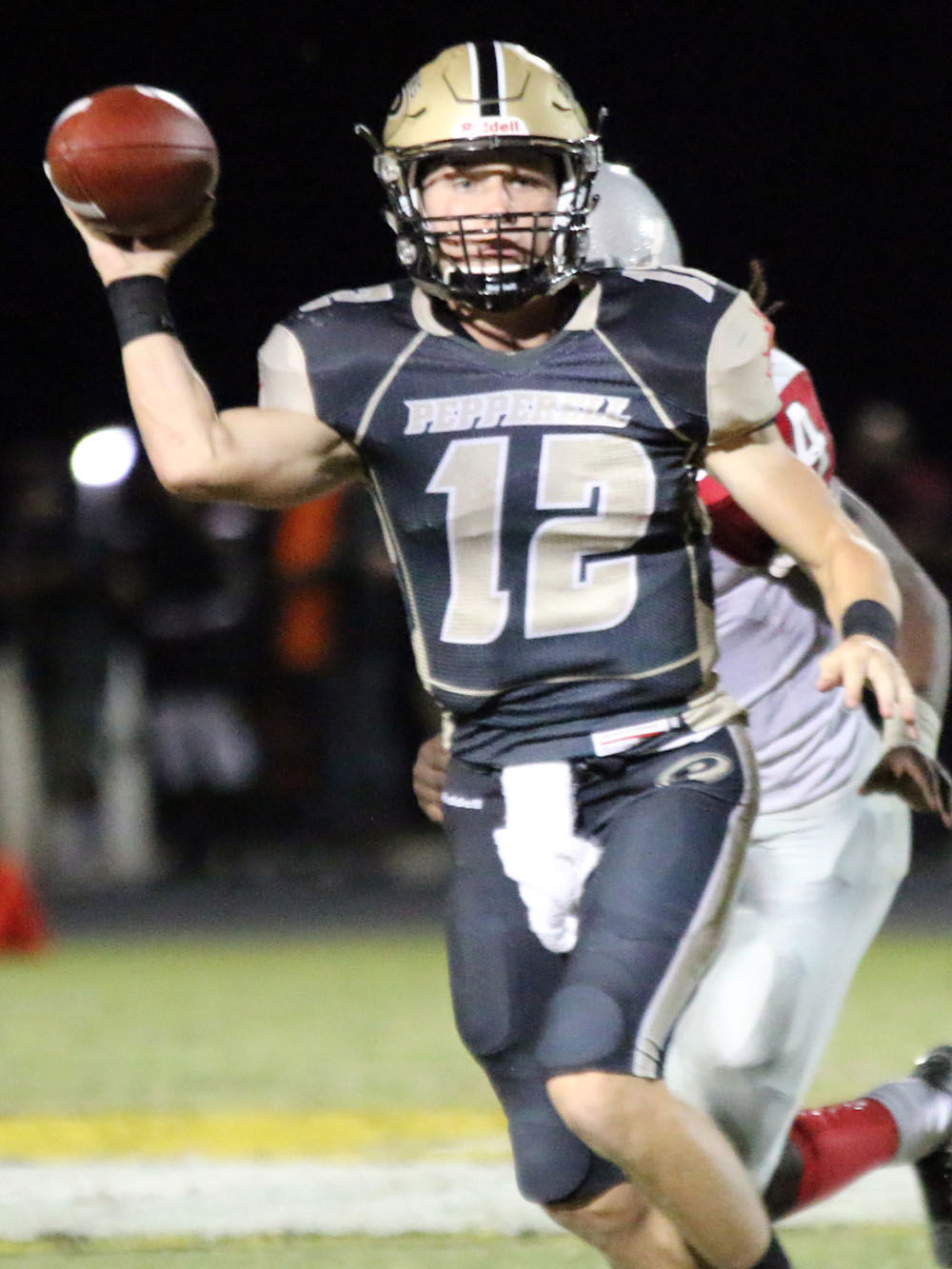 Pepperell football coach Rick Hurst has not heard much about what people are saying before the Dragons' second round matchup at Heard County on Friday night. But with the talent on Heard's sideline, he can imagine.
The Dragons travel down Ga. 27 to Franklin this week for what is likely to be one of their toughest contests of the season, but Hurst has made sure his team is confident in their abilities.
Pepperell may be seen as the underdog by the majority of the state, but that doesn't affect what the Dragons' plans are for Friday.
"As I've said before, this is an intense staff and the kids don't know anything different," Hurst said. "It's nice to be one of the final 16 teams in Georgia, but other than the 'lose or go home' aspect, it's all pretty normal for us."
When mentioning Heard County, most people begin to talk about the team's senior quarterback, Emory Jones. The Ohio State commit has led the Braves to a Region 5-AA title and a nine-game winning streak, dating back to the start of September.
Pepperell doesn't have a similar college recruit on its roster, but it does happen to be clicking at the right time. The Dragons are coming off their biggest win of the season, a 57-0 blowout in the first round against Banks County.
"It told the kids yesterday that probably nobody is going to give us a shot," Hurst said. "We are probably going to be a touchdown or more underdog, and that's fine. We relish in that stuff because it doesn't matter. We just have to line up and play."
No matter the result, the Dragons are playing their best football of the season down the stretch. After starting 1-2, the team has dropped only one game the rest of the way, with the defense posting four shutouts.
The reasons for Pepperell's improvement vary from key players getting healthy to just natural progression in the season. But for Hurst, the biggest improvement has come at the line of scrimmage.
"I think we found our group on the offensive line," Hurst said. "I think those five have really started to gel. Offensively, I think that's been our key."
Traveling should not be an issue for Pepperell either, as Hurst has gone out of his way to prepare the team in non-region play. The Dragons traveled to Rossville this season to play Ridgeland, and went to Savannah last year in the quarterfinals against Benedictine.
Wherever the game is being played, Hurst is going to be confident in his team. And it won't matter what everyone else is saying.
"I think more than anything, this group just wants to win," Hurst said. "Whether we are the underdog or whatever, but we don't have to be the favorite. We just have to do what we can to have a shot to win."