PREP FOOTBALL: GSD earns 36-12 victory on Homecoming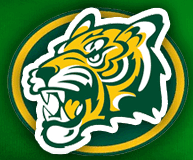 Demarco Brown ran for 199 yards and four touchdowns, and the Georgia School for the Deaf football team capitalized on four turnovers to defeat the Carolinas School for the Deaf 38-16 on Saturday in Cave Spring.
The victory was the Tigers' first of the season and came on Homecoming weekend for the school.
After both teams failed to score in the first quarter, GSD erupted in the second and scored 26 unanswered points to take a commanding halftime lead. Carolinas got on the board twice in the second half, but so did the Tigers to maintain the lead.
Brown was 2-of-4 passing for 49 yards, a touchdown and a 2-point conversion. Senior Alberto Pantoja had 62 yards on 14 carries along with two receptions for 46 yards and a touchdown.
GSD will be on the road next Saturday in Jackson, Mississippi, to take on the Mississippi School for the Deaf.