PREP FOOTBALL: Darlington looks to press on after Brewster's injury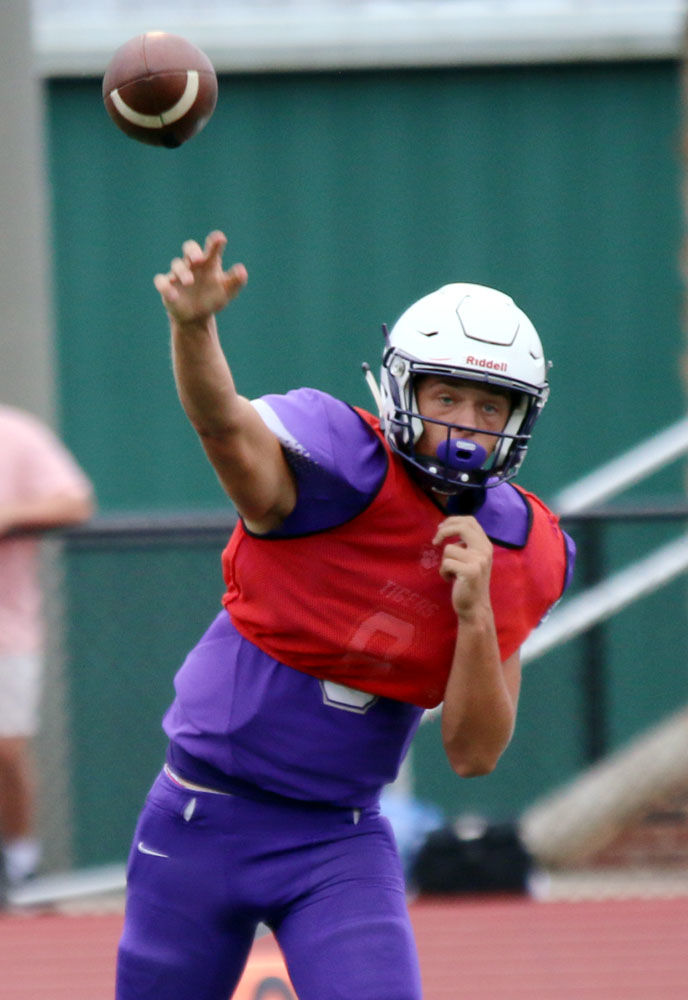 Junior quarterback Griffin Brewster was injured in the third quarter of last week's game at Coosa. It was discovered later that he had torn his ACL and would be out the rest of the season.
Darlington head coach Tommy Atha said Brewster, who was in his second season as the Tigers' starting quarterback, had surgery to repair the damage on Tuesday with no setbacks.
"Certainly we're obviously disappointed that his season ended so early, but the good thing is his surgery was successful and he has another season of playing high school football, and he can certainly play beyond that," Atha said.
"It's annoying, but I talked with him, and the best thing we can do is go out and play even harder as a football team and honor him."
Tonight's game is the team's third in the first three weeks of the season, a rarity for some programs who usually take one their two off weeks during that that. Atha said it's an adjustment for him and his players.
"It's the first time we've played three games in the month of August since I've been here," Atha said. "It's been a new experience, but we want to try to take the next step."
The Tigers will host Sonoraville tonight in a non-region tilt that pits the Class A hosts against the Class 3A Phoenix, who escaped with a 21-14 win over Model last week in their season opener.
"They are big across the board, and that's one of the things we know we have to overcome," Atha said. "Other than a couple of spots it's hard to match their size. They've got good speed and are very aggressive defensively."
Brewster will be on the sidelines with the team to continue to provide leadership, according to Atha, as fellow junior Frank Manning steps in as Darlington's starter after finishing last week's game behind center.
"We feel we've got a good football team and we'll just have to make the adjustments. Fortunately, we've got depth at the quarterback position that we have confidence in," Atha said. "I fully anticipate Frank will do great job there, and we're excited to play at home."